Ukraine  shot down 4 of 7 drones launched by Russia overnight
Ukrainian forces shot down four of the seven Shahed-136/131 "kamikaze" drones launched by Russia overnight, the Air Force reported on Oct. 2.
According to the report, the unmanned aerial vehicles (UAV) were launched from the southeastern direction, specifically from Primorsko-Akhtarsk in Russia's Krasnodar Krai.
Natalia Humeniuk, the spokesperson of the Southern Operational Command, said on air that Russian forces launched only a small number of drones along an unusual route, likely in an attempt to locate Ukraine's air defense batteries.
Three drones were shot down near Kryvyi Rih in Dnipropetrovsk Oblast, and one was destroyed in Kherson Oblast, she said.
However, some of the UAVs managed to hit their targets, Humeniuk added. Damage was reported at an unspecified industrial facility, as well as at an agricultural company building in the Kherson district, according to the spokesperson.
Attack on Kherson: One of two wounded police officers dies
A police officer who was wounded as a result of this morning's attack on Kherson has died in hospital.
"Doctors fought to save his life, but, unfortunately, one of the patrol policemen died on the operating table.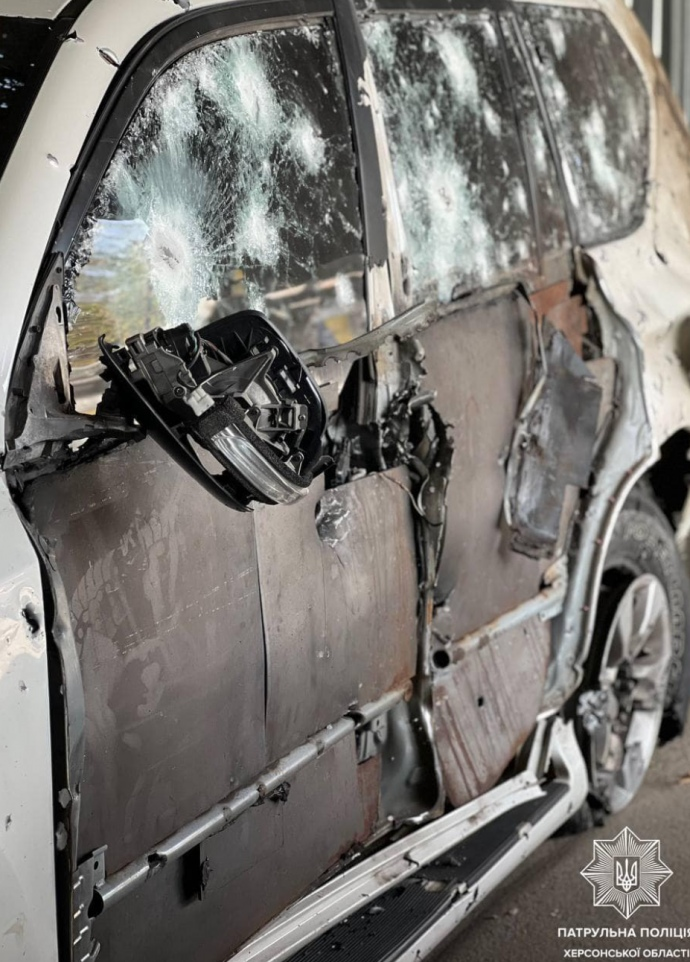 Russians keep attacking Kherson Oblast, killing and injuring people
At about 16:50 on October 1, the Russians dropped two guided air bombs on the residential area of the settlement of Beryslav. As a result of the strike, garages were destroyed, windows in medical institution buildings and residential buildings were broken by a blast wave, and a critical infrastructure facility was damaged.
The settlement of Tiahynka was also struck. During the attack, a 43-year-old man on the porch of his house received injuries incompatible with life.
The Russians attacked the settlement of Vesele as well. A 63-year-old woman was taken to the hospital with contusion and limb injuries.
Russians hit Kharkiv with missiles three times
Russian forces launched a missile attack on Kharkiv at around 01:00 on 1 October using S-300 anti-aircraft systems, with three missiles hitting the city.
Reports indicate that the hits occurred on premises belonging to a civilian business, and a fire broke out.
The authorities have not provided any information on casualties.
The Russians fired using artillery, mortars, and other weapons on the settlements in Kharkiv, Bohodukhiv, Chuhuiv, Kupiansk, and Izium districts over the past 24 hours.
Oil terminal hit alongside grain storage facilities in Russian attack on Uman on 1 October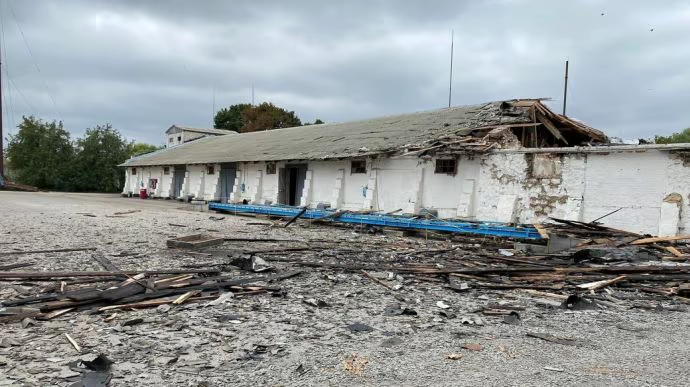 Russian drones hit three civilian infrastructure facilities in Uman, Cherkasy Oblast, on the night of 30 September-1 October: a grain storage facility and two facilities at a defunct oil terminal.
A total of 3,600 square meters caught fire. It was reported that the reservoirs at the oil terminal have not been in use for a long time.