White House more worried about corruption in Ukraine than it publicly admits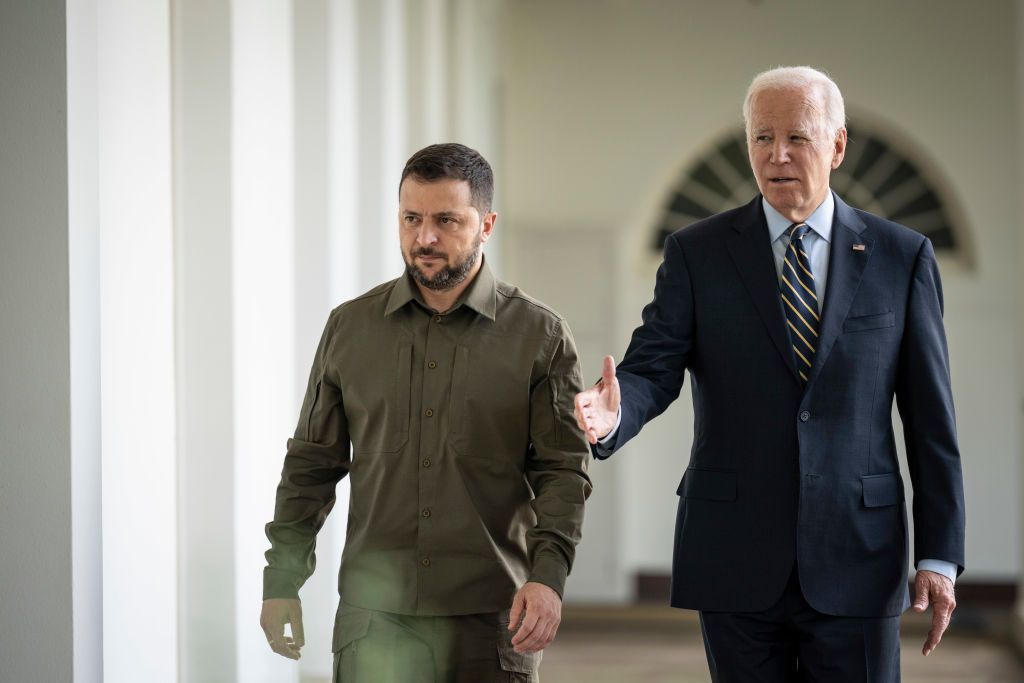 U.S. President Joe Biden's administration prepared a confidential strategy document that sees corruption in Ukraine as the real threat, allegedly warning that Western support may depend on Kyiv's anti-graft efforts, Politico reported on Oct. 2.
The document obtained by the media outlet outlines steps the U.S. is taking to help Ukraine tackle corruption and reform the country's military, financial, and education sectors, among others.
The confidential version of the "Integrated Country Strategy" contains tougher language on Ukraine's corruption issues than a shorter public document posted by the U.S. State Department about a month ago, according to Politico.
Ukraine downed drones missiles in overnight attacks in the Dnipropetrovsk Oblast
Ukrainian forces shot down 13 drones and one missile over Dnipropetrovsk Oblast during nighttime attacks on Oct. 2-3, Governor Serhii Lysak wrote on Telegram.
Falling debris damaged civilian infrastructure, but firefighters quickly controlled the ensuing blaze.
In Pavlohrad, located 75 kilometers east of the regional capital Dnipro, a drone and other debris from downed drones struck a factory, causing a fire and further damage.
Also, in Dnipropetrovsk Oblast, Russian shelling hit the Myrivska community, causing additional destruction to private homes.
High Anti-Corruption Court provides first monetary award to whistleblower
kraine's High Anti-Corruption Court (HACC) announced on Oct. 2 that it had ruled to pay Hr 13.3 million (about $360,000) to a whistleblower in the case of a $6 million bribe attempted by a former first deputy of the Kyiv State Fiscal Service back in 2020.
The case against the former deputy, Mykola Iliashenko, is the first example of a corruption-related whistleblower receiving a monetary award for their role in prosecuting a crime.
Iliashenko was one of three individuals involved in a plan in 2020 to bribe Ukraine's top anti-corruption officials Nazar Kholodnitskiy, head of the Special Anti-Corruption Prosecutor's Office (SAPO), and Artem Sytnyk, head of the National Anti-Corruption Bureau of Ukraine (NABU).
The $6 million dollar payment was supposed to put an end to a state investigation into one of Viktor Yanukovych-era ecology minister Mykola Zlochevsky allegedly illegal enrichment schemes.
The scheme was the biggest reported bribe attempt in Ukrainian history.
The officials went along with the bribe, faking the case's termination in order to lure the corrupt officials into handing over the $6 million. Kholodnitskiy and Sytnyk then ordered the arrest of Iliashenko and two of Zlochevsky's aides.
According to a law that came into effect in 2020, whistleblowers are entitled to 10% of the associated total figure in a corruption case.
Although the court's announcement did not identify the individual, the whistleblower described his involvement in the case and the monetary award he received.
Yevhen Shevchenko, the whistleblower, wrote on Facebook that Hr 50 million ($1.3 million) that the defendant was forced to pay as part of the settlement was donated to Ukraine's military and that he had received Hr 13.3 million (about $360,000) as a reward.
The HACC was created in 2018 to prosecute high-profile corruption cases.
Pentagon running out of money for Ukraine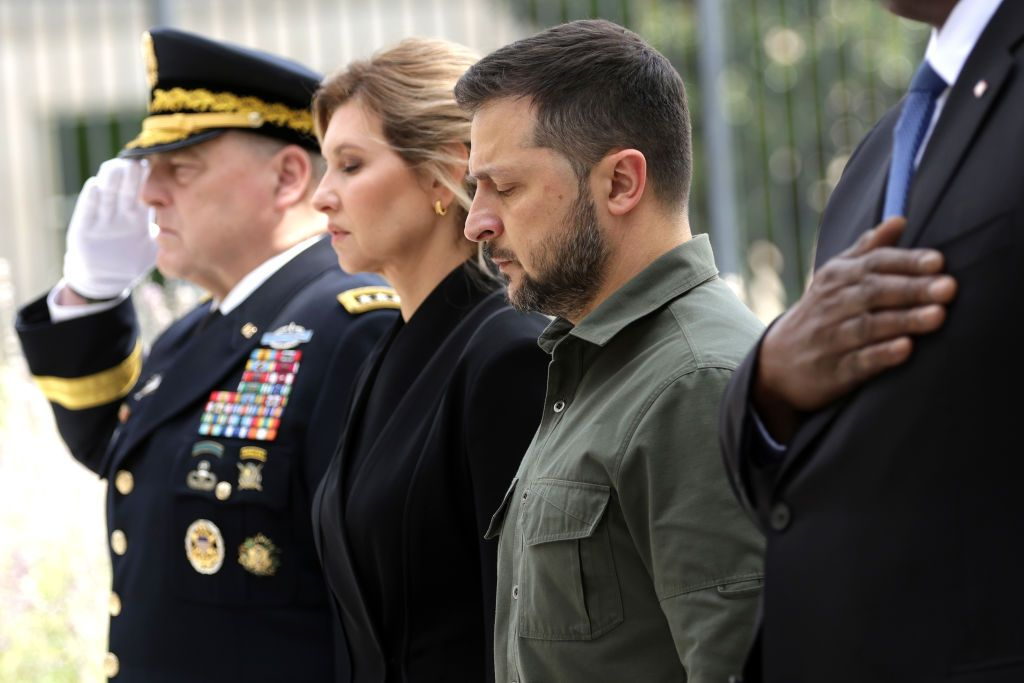 Pentagon Comptroller Michael McCord warned the U.S. Congress that diminishing funds for Ukraine could cause delays in critical weapons and supply shipments, the Associated Press reported on Oct. 2.
McCord said the U.S. has around $5.4 billion remaining to send weapons to Ukraine, and that long-term funding through the Ukraine Security Assistance Initiative is completely exhausted.
He also said that the U.S. is running out of funds to replenish its own military stockpiles after transferring weapons to Ukraine.
"We have already been forced to slow down the replenishment of our own forces to hedge against an uncertain funding future," McCord said in a letter to Congressional leaders obtained by the Associated Press.
"Failure to replenish our military services on a timely basis could harm our military's readiness."
On Sept. 30, the U.S. House of Representatives passed a bill to avert an impending government shutdown that did not include funding for Ukrainian aid. While President Joe Biden has said he believes lawmakers will eventually "secure passage of the support needed to help Ukraine," the future of U.S. aid to Kyiv remains uncertain.
McCord said that gaps in funding will force the U.S. to delay sending defense supplies that are "critical and urgent now as Russia prepares to conduct a winter offensive."
On Oct. 2, State Department spokesperson Matthew Miller said that the U.S. only has enough money to support Ukraine "in the immediate term."
Mark Cancian, senior adviser at the Center for Strategic and International Studies, told the Associated Press that funding delays would immediately impact the Ukrainian military.
"If there's no new money, they're going to start feeling it by Thanksgiving," he said.
This includes more than $43.9 billion since Russia launched its full-scale invasion against Ukraine on February 24, 2022.
Is Ukraine's energy system ready for renewed Russian attacks?
The specter of Russian attacks on Ukraine's energy system looms once again as winter rapidly approaches.
Last year in early October, just as Ukraine's heating season began, Russia launched a month-long series of missile and drone attacks against Ukraine's energy infrastructure, leading to blackouts amid freezing temperatures and electricity rationing.
The attacks damaged half of the country's energy system, Ukrainian officials said.
So when Russia carried out a wave of attacks on energy facilities in western and central Ukraine on Sept. 21, the first of this kind of attack in six months, it caused fears that Russia was gearing up to inflict similar damage on Ukraine's critical infrastructure this heating season.
While it is unknown if the Sept. 21 attack is the first in a series of renewed attacks, Ukraine's energy companies and experts are confident Russia will again resort to the same tactics this year.
"There is no doubt that Russia will resort to energy terrorism once again," Antonina Antosha, spokesperson for the country's largest private energy company DTEK, told the Kyiv Independent.
Since last winter, the country has worked to repair the damage done in the previous year and acquired more air defenses to protect its infrastructure from future attacks while stocking up on energy resources, Kostyantin Krysnytskyi from the NGO Ekodia told the Kyiv Independent.
"We will need all our capacities: coal, gas, renewables, nuclear, everything," he said.
But even if Ukraine has enough of the resources it needs, a cold winter and Russian attacks could once again put the country's energy system to the test.
         Repairing and protecting energy infrastructure
Russian forces used over 1,200 missiles and kamikaze drones to attack Ukraine's energy system between October 2022 and April of this year, state-owned power grid operator Ukrenergo said in early April. The attacks killed and injured dozens.
The company said some 250 missiles and drones hit Ukrenergo sites alone, causing an energy deficit in the country.
Following an assessment, the United Nations Development Program (UNDP) found that Russia's attacks caused $10 billion in damage, leaving 12 million people with no or limited access to energy, 22 out of 36 power generation plants damaged, destroyed, or inaccessible, and large parts of the heating infrastructure in war-torn areas broken beyond repair.
"The average Ukrainian household had to endure five cumulative weeks without power during the winter of 2022, according to recent estimates," the UNDP said.
About half of the country's electric substations, the facilities between the power grid and the distribution system, were destroyed last winter, according to the UNDP.
As of Aug. 13, the Ukrainian government said it had repaired 80% of the main power grids and high-voltage stations damaged by Russian attacks to their pre-war condition and that 62% of the planned repair work on power units had been completed at the country's thermal power stations.
Prime Minister Denys Shmyhal then announced ​​on Sept. 12 that over 80% of heating networks, 78% of central heating stations, and more than 80% of residential buildings, 86% of schools, kindergartens, and hospitals were ready for winter, adding that "it should be 100% in a month."
Still, it's hard to restore all of the damaged infrastructure because it's costly, and parts such as transformers are hard to get, even from Western allies, according to Maciej Zaniewicz, an expert from Polish-based energy think tank Forum Energii.
"It takes about one year to produce one transformer, and the Russians can destroy many of them during winter," Zaniewicz told the Kyiv Independent.
DTEK's Antosha said the company still needs over $190 million to fix its infrastructure.
The scale of the damage also means some facilities will be left out, Zaniewicz said, meaning Ukraine will have less excess capacity to cover peak demand if the winter gets very cold.
To pick up the slack, Ukrainians have also taken matters into their own hands by stocking up on generators since last winter, Zaniewicz said. The country imported about 670,000 thousand generators in 2022, according to a report by Energy Charter.
The key to protecting the energy infrastructure is air defense.
Compared to last winter, Ukraine has a much larger air defense system that will get "even stronger and more effective" in protecting the country's grid, according to Shmyhal.
"We will be much better prepared than last year, so the chances of winter being catastrophic are low," Olena Pavlenko, the president of Kyiv-based energy Dixi Group think tank, said.
While the Russian military may not have as many missiles as during last year's blitz on Ukraine's energy sites, Moscow is reportedly increasing its production of drones, Air Force spokesman Yurii Ihnat said in September.
The U.K. Defense Ministry also reported last month that ​​Russia is likely able to create "a significant stockpile" of air-launched cruise missiles to use against Ukraine's critical infrastructure this winter.
Imports from neighbors
Even with enough resources, Ukraine will probably have to turn to importing electricity to survive winter, experts say.
But while Ukraine has been connected to the European grid since the start of Russia's war, negotiating more imports may prove challenging.
When the full-scale invasion began in February 2022, Ukraine was running tests with the European grid operator, ENTSO-E, as part of plans to synchronize Ukraine's grid with the European Union.
European and Ukrainian operators had been preparing such a move after Russia's annexation of Crimea in 2014. Still, Russia's full-scale invasion prompted an emergency request by Kyiv to speed up the process, which was originally scheduled to take years.
Ukrenergo asked ENTSO-E to keep it connected instead of cutting it at the end of the test as planned, resulting in the official synchronization with the European grid on March 16, 2022.
The EU can currently export up to 1.2 GW of electricity to Ukraine, with the prospect of increasing to 2 GW,  Dixi Group, a Kyiv-based energy think tank, wrote in a recent report.
Looking toward the future
There is already a long-term solution to avoid mass blackouts, experts say: Decentralize the electrical grid and rethink the entire structure.
The Ukrainian grid system was built in Soviet times in close partnership with Russian engineers and other specialists, Antosha said.
They still know how Ukraine's power system works and its weak points.
"Those people used to be our colleagues and partners, and now they are the enemies and war criminals who use their knowledge to make millions of people suffer," Antosha said.
Experts argue that Ukraine needs smaller backup power sources scattered around the country instead of keeping a post-Soviet central system that is easy to target.
The system's weakest point is at its transmission point, which means that Russia only needs to target a few substations to sabotage the entire grid without targeting plants, Zaniewicz said.
"They can make it impossible to transport electricity from a nuclear power plant to where it's needed," he said.
This is an ongoing process, Zaniewicz said, but energy companies need a huge amount of financial resources to implement a deep makeover of the entire grid.
The idea has become "kind of a slogan," Krysnytskyi said, adding the government lacks a clear model to implement it. "We still lack a clear pathway," he said.
Yet, the full-scale invasion and the need for reconstruction have also opened an "opportunity" to speed up the energy transition, including by making new energy-efficient buildings, according to Krysnytskyi.
"Communities are open to everything in anything, including renewables," he said. "It's a good example that you can use and say, okay, this helps now, but also think about the future."