Russian strikes damaged infrastructure in Zaporizhzhia, Dnipropetrovsk oblasts
Russian forces conducted two missile strikes on the civilian infrastructure of a settlement in the Zaporizhzhia district. The attack occurred at 5:30 p.m. local time, according to Yurii Malashko, the regional governor. The specific type of missiles used in the attack is still under investigation. Fortunately, no casualties have been reported at this time.
On the same day, Russian forces targeted an infrastructure facility near Kryvyi Rih in Dnipropetrovsk Oblast, as reported by Governor Serhii Lysak. Preliminary information suggests that there were no casualties in this attack, although the specific facility that was targeted has not been specified.
These incidents underscore the ongoing threats to civilian infrastructure in Ukraine due to Russian attacks and hostilities.
Case of Zaluzhnyi's aide death referred to State Bureau of Investigation
The case of the grenade explosion that tragically killed Major Hennadii Chastiakov, an assistant to Ukraine's Commander-in-Chief Valerii Zaluzhnyi, has been referred to the State Bureau of Investigation, Ukraine's National Police reported on November 7. The State Bureau of Investigation, often referred to as the DBR in Ukraine, specializes in investigating crimes involving top officials, judges, law enforcement personnel, and, in some instances, war crimes.
Major Chastiakov lost his life on November 6 when an explosive device concealed in one of his birthday gifts detonated at his home in Chaiky, Kyiv Oblast. Commander-in-Chief Valerii Zaluzhnyi confirmed this tragic incident following initial media reports. Major Chastiakov's 13-year-old son was also seriously injured in the explosion and is currently receiving medical treatment. Interior Ministry spokesperson Mariana Reva suggested on November 7 that the explosion likely resulted from the careless handling of ammunition.
A man, who remains unidentified, reportedly confessed to gifting Major Chastiakov the live grenade. He claimed to have warned Chastiakov about the grenade's live status, but the victim may have disregarded the warning, leading to the explosion. The State Bureau of Investigation's press service confirmed on November 7 that they are now actively involved in the case.
The case currently falls under Article 410-4 of Ukraine's Criminal Code, which pertains to the theft, misappropriation, or extortion of weapons and other military equipment by a service member during martial law.
Top US officials ask Congress to back $12 billion in budget support for Ukraine
The United States has requested that Congress approve $11.8 billion in budget support for Ukraine as part of a comprehensive package, according to a letter dated November 7. The letter, signed by top-ranking U.S. officials, including Treasury Secretary Janet Yellen, Defense Secretary Lloyd Austin, State Secretary Antony Blinken, and Samantha Power, the administrator of the United States Agency for International Development (USAID), emphasizes that financial support for Ukraine is closely tied to its success on the battlefield.
The officials argue that without adequate and timely direct budget support, Ukraine will struggle to defend itself and deter Russia from further encroachment toward NATO countries. They note that the proposed amount is less than the $14.4 billion in budget support provided in 2023, which was made possible due to successful investments in Ukraine and assistance from other partners.
The letter emphasizes that this funding request represents the minimum amount required to cover Ukraine's baseline needs, factoring in potential international support. The U.S. officials also emphasize that the direct budget support will come with robust oversight and transparency, and will be conditioned on ongoing reform efforts in Ukraine.
The White House is currently seeking approval for a total of $61 billion in a comprehensive Ukraine assistance package, which includes both military and non-military support. However, efforts to pass this bill have faced obstacles in Congress, including opposition from House Republicans.
Ukraine's Finance Minister, Serhii Marchenko, has stated that the country will need at least $42 billion in foreign financial aid in 2024, primarily due to high defense and security expenditures. Meanwhile, the European Union has presented a four-year funding package of over $50 billion, but this plan is currently blocked by Hungary.
Russian attacked on Nikopol district injured woman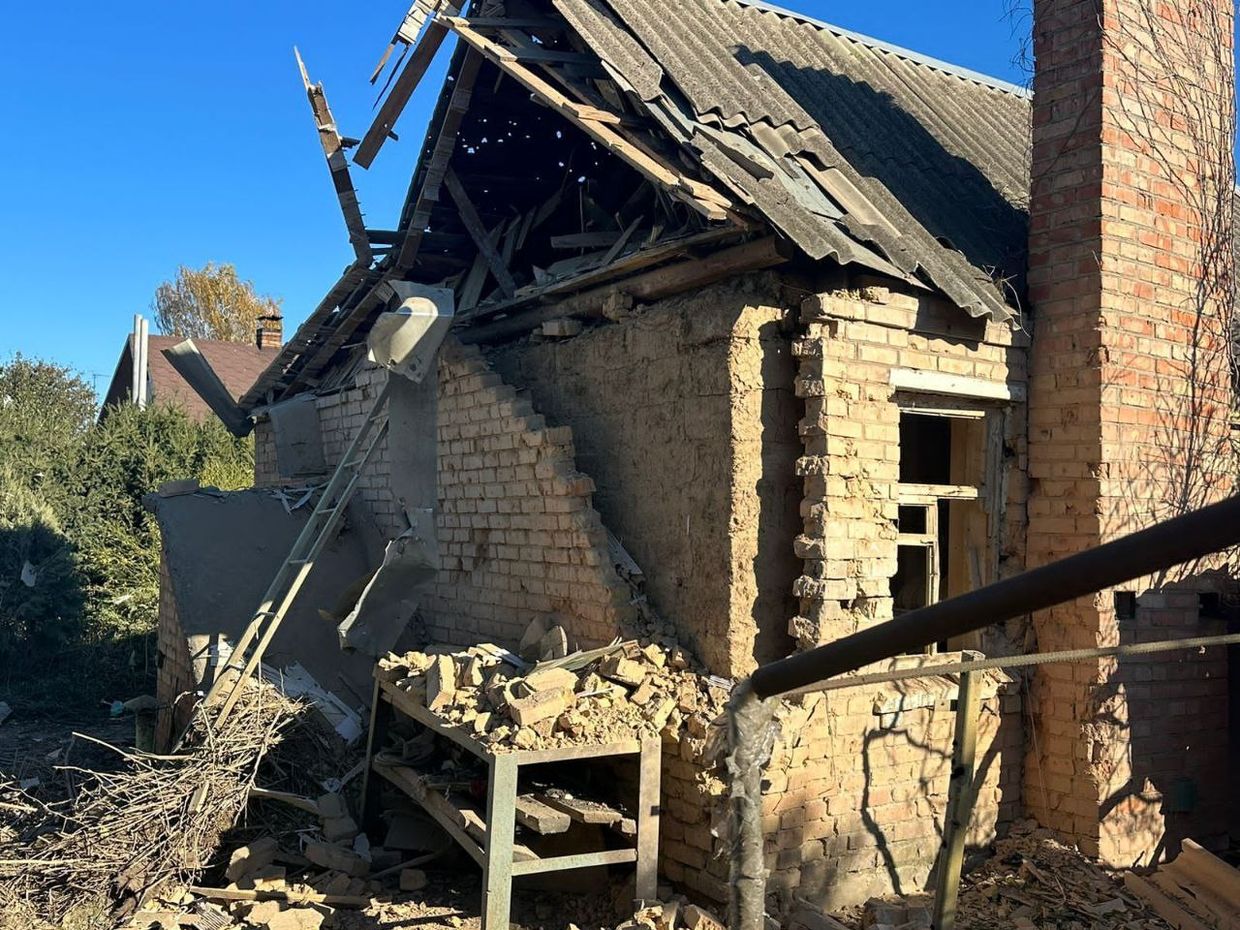 Russian forces launched attacks on the Nikopol district in Dnipropetrovsk Oblast on November 7, injuring a 31-year-old woman, according to Governor Serhii Lysak. The attacks reportedly involved artillery and three kamikaze drones, causing significant damage to homes and civilian infrastructure in the district. The attacks resulted in damage to 27 houses, 14 outbuildings, two cars, gas furnaces, power lines, and solar panels. The Marhanets community in the region's Tomak district was also reportedly targeted, causing damage to an infrastructure facility.
Nikopol, located on the banks of the mostly dried-up Kakhovka Reservoir and near the Russian-occupied Enerhodar and Zaporizhzhia Nuclear Power Plant, has been a regular target of Russian attacks.