Russian attack on Kostiantynivka  17 dead,  32 injured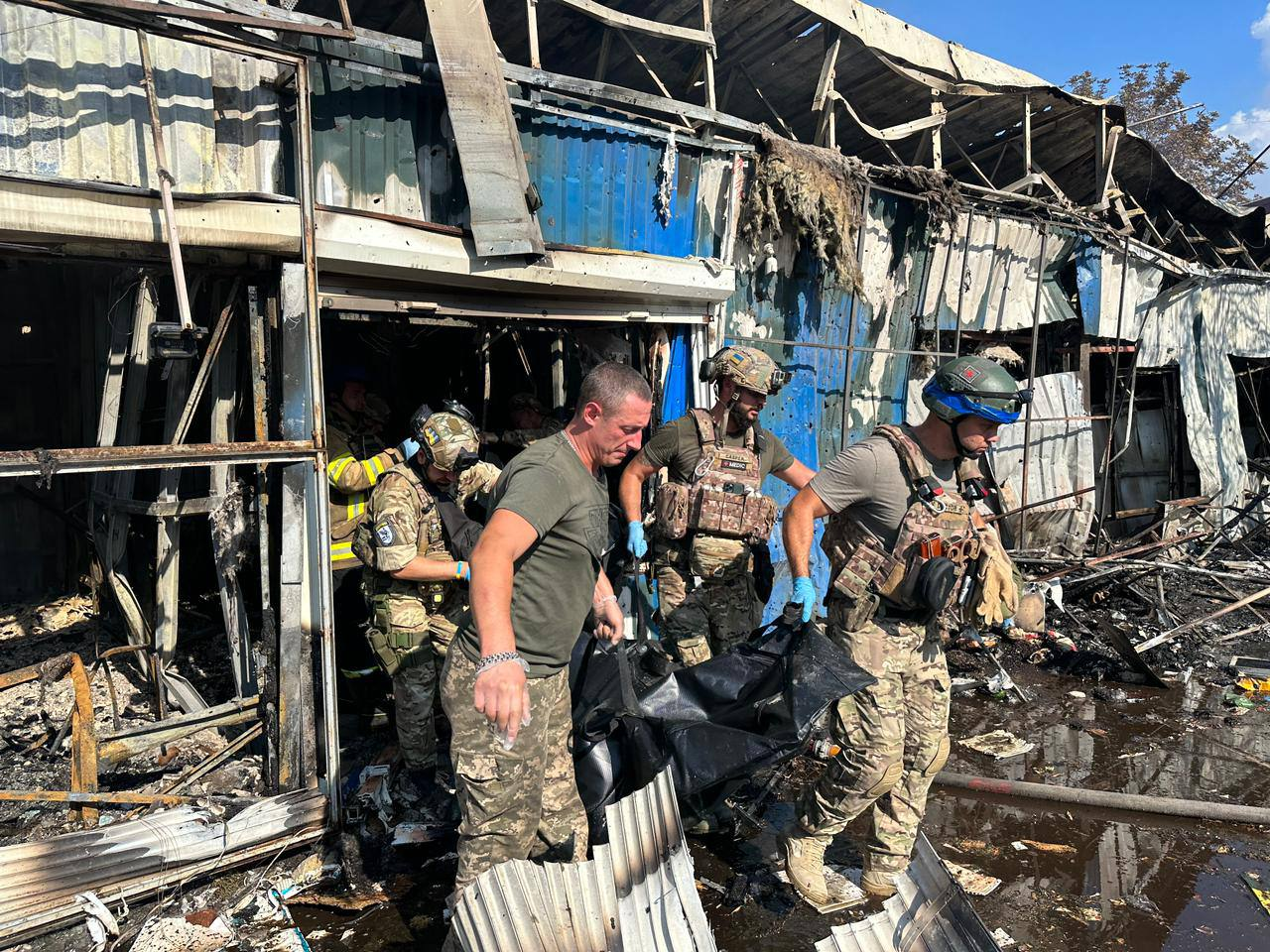 The number of casualties from a Russian attack on Kostiantynivka in Donetsk Oblast today has risen to 17 killed and 32 injured, the Internal Affairs Ministry said on Sept. 6 at 6 p.m. local time.
The Internal Affairs Ministry added that the search and rescue operation at the site of the attack has been completed.
The front-line city of Kostiantynivka comes under regular strikes by Russian forces.
Zelensky expressed his condolences to those who lost their loved ones in the attack."This Russian evil must be defeated as soon as possible," Zelensky said.
The background
Russian forces launched an attack against the city of Kostiantynivka in Donetsk Oblast on Sept. 6. According to President Volodymyr Zelensky, the strike affected a local market, including some shops and a pharmacy.
Russian missile strike on Zaporizhzhia injured 2 people
Russian forces launched a missile attack on Zaporizhzhia city on Sept. 6, Zaporizhzhia Oblast Governor Yurii Malashko reported on Telegram.
The strike damaged a civilian infrastructure site and injured two employees of an undisclosed enterprise.
Anatolii Kurtiev, the acting mayor of Zaporizhzhia, also reported that "the blast wave shattered windows in several high-rise buildings and educational institutions."
Zaporizhzhia, a city in southeastern Ukraine, comes under frequent attacks due to its proximity to the front line and the Russian border.
Zaporizhzhia Oblast is one of the key areas of Ukraine's ongoing counteroffensive, where Ukrainian forces have been gradually advancing in the past months.
Ukrainian scholar Ihor Kozlovskyi, who survived imprisonment in Donetsk dies at 69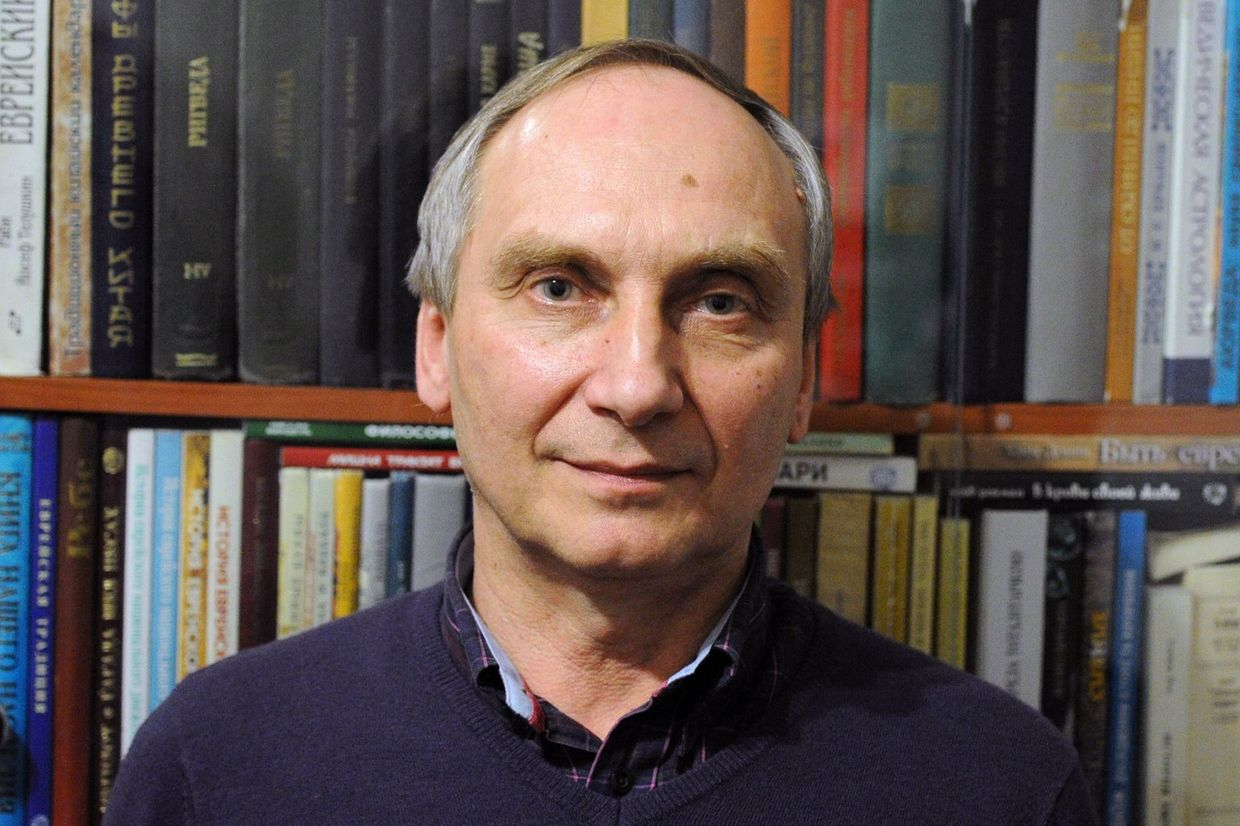 One of Ukraine's most prominent scholars, university professor Ihor Kozlovskyi, passed away overnight in Kyiv at age 69 following a heart attack, his family and friends said on Sept. 6.
Kozlovskyi, who came from Donetsk oblast, was a researcher, writer, and public intellectual in the field of theology and religious studies.
When Russia occupied the region and installed a proxy government in 2014, Kozlovskyi refused to leave his home, where he cared for his disabled son.
However, as a participant in the Euromaidan protests in Donetsk and a public figure who refused to hide his Ukrainian identity, he became a target.
In 2016, the proxy authorities held him for 700 days at the Izoliatsiia prison camp for his pro-Ukrainian views. The prison, which is on the site of a former factory and then an art center, is notorious for the use of torture and the horrendous conditions the prisoners are kept in.
Following a public campaign, Kozlovskyi was released in a prisoner swap on Dec. 27, 2017. Once free, Kozlovskyi continued his writing and research and became an activist for releasing other prisoners in Russian-occupied territories.
His death came as unexpected to those who knew him, as the night before, he attended a film premiere in Kyiv.
Parliament approves Rustem Umerov as new defense minister
Ukraine's Parliament, the Verkhovna Rada, voted to appoint Rustem Umerov as the new defense minister after Oleksii Reznikov's resignation, lawmaker Yaroslav Zhelezniak reported on Sept. 6.
The former chairperson of Ukraine's State Property Fund whom President Volodymyr Zelensky has picked as Reznikov's replacement, was backed by an overwhelming majority, with 338 lawmakers voting in support and one abstaining.
Zelensky announced his decision to dismiss Reznikov on Sept. 3, after which Reznikov submitted his resignation to the Rada, which approved it on Sept. 5.
Reznikov has held the post of Defense Minister since November 2021. Since the start of Russia's full-scale invasion of Ukraine, he has been vital in coordinating military aid from foreign allies, including at multiple Ramstein summits.
However, Reznikov's tenure at the Defense Ministry has been marred by several scandals related to procuring equipment and supplies for Ukrainian soldiers.
His successor Umerov, a Uzbekistan-born Crimean Tatar, started his political career as a member of the Parliament for the opposition party Voice (Holos), only to later gain a government appointment as the head of the State Property Fund.
Umerov also played a significant role in peace talks with Russia in the early phase of the full-scale war.