Court arrests oligarch Kolomoisky, sets $14 million bail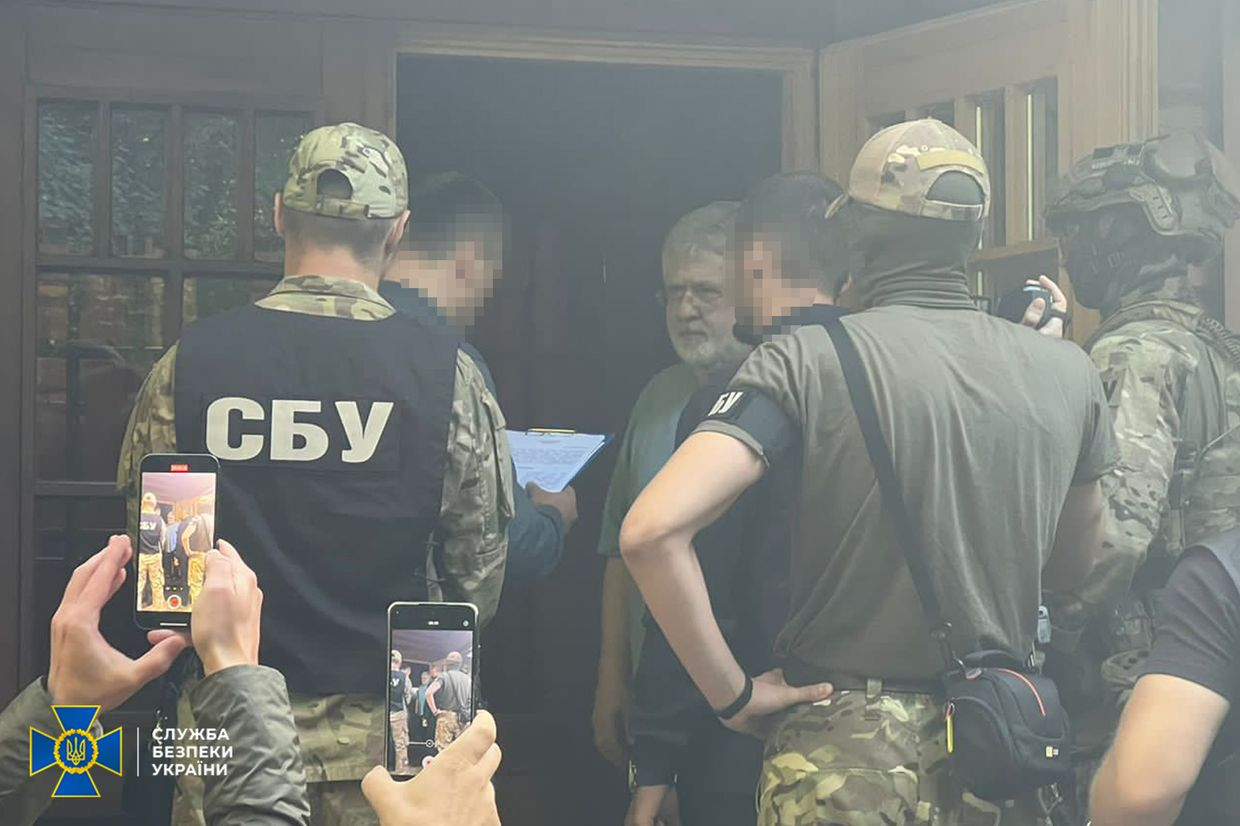 Kyiv's Shevchenkivskyi district court on Sept. 2 put oligarch Ihor Kolomoisky under arrest until Oct. 31 and set a Hr 509 million ($14 million) bail for him, Ukrainian online newspaper Ukrainska Pravda reported.
Kolomoisky arrived at the Kyiv court earlier on Sept. 2 after being charged with fraud and money laundering.
The hearing was closed to the public due to the defendant's request.
Earlier on Sept. 2, Ukraine's Security Service published photos showing law enforcers confronting Kolomoisky at his home and conducting a search of the premises. Kolomoisky was charged during the search with fraud and money laundering.
The Security Service said in its official statement that Kolomoisky is suspected of laundering over Hr 500 million ($13.5 million) in 2013-2020.
Ukraine preparing for possible Russian attacks on energy infrastructure
Ukraine is strengthening its air defense to prepare for Russia's potential mass attacks on critical infrastructure facilities this fall, Air Force spokesman Yurii Ihnat said on Sept. 3.
"A year ago, we had no Western (air defense) systems of medium range at all. We received the first NASAMS and IRIS only last fall. Today, we have a variety of air defense equipment, which might not be found in any other country," Ihnat said on national television.
According to the official, air defense systems provided by the West complement Soviet-era models in Ukraine's arsenal, such as the S-300 and Buk.
"This variety (of air defense equipment) works and brings results. The only problem is that this is not enough for a big country, so we must deploy air defense locally, focusing on protecting cities and strategic facilities."
The official noted that the Russian military doesn't have as many missiles as during last year's blitz on Ukraine's energy sites. Still, Moscow is increasing its production of drones, adding that Ukraine needs to prepare.
Throughout the fall of 2022 and winter of 2023, Russia launched a series of mass missile and drone strikes against Ukraine's critical infrastructure facilities, killing dozens of civilians and causing nationwide blackouts.
President Volodymyr Zelensky warned that Russia will likely attempt this strategy again next winter.
According to Prime Minister Denys Shmyhal, Ukraine has repaired 80% of the main power grids and high-voltage stations to their pre-war condition after Russia severely hit almost half of the country's energy system.
Ukraine downed 22 drones in Odesa Oblast
Russia attacked Ukraine in several waves overnight on Sept. 3 using Iranian-made kamikaze drones, the Air Force said in its morning update.
Russia used a total of 25 Shahed-136/131 drones against Ukraine's southern regions that were launched from the occupied Crimea and Russia's port city of Primorsko-Akhtarsk in Krasnodarsk Krai located on the coast of the Sea of Azov.
Ukraine's air defense downed 22 drones that targeted Odesa Oblast. Air raid alert was on in Kherson, Mykolaiv and Odesa oblasts in the early hours of Sept. 3.
Russia repeatedly hit Odesa's regional infrastructure over the past months.
Russian artillery wounds 4 in Dnipropetrovsk Oblast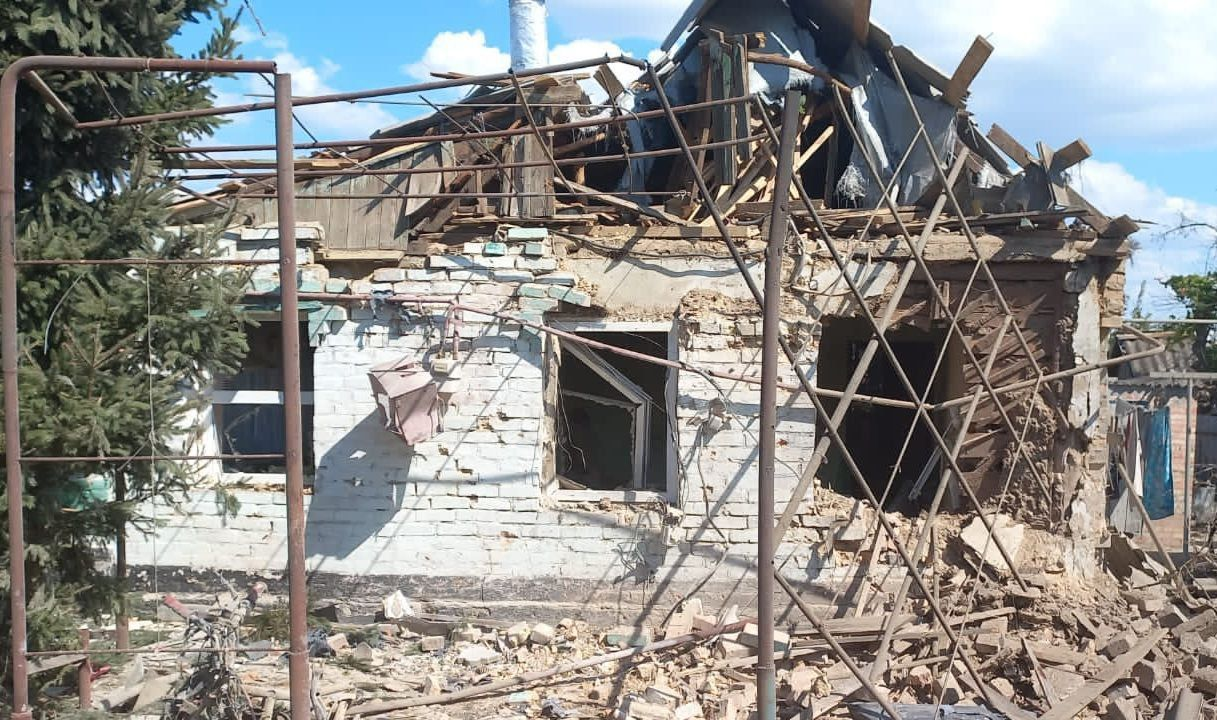 Russian forces have attacked Nikopol and its surrounding areas with heavy artillery, wounding four people and damaging houses and power lines, Dnipropetrovsk Oblast Governor Serhiy Lysak reported on Sept. 2.
According to Lysak, the Russians attacked the area with heavy artillery five times, firing more than four dozen shells and using a drone as well.
The victims were three men aged 40, 52, and 63, and a 60-year-old woman.
Among the damaged sites were an infrastructural facility, a shop, a public utility, 14 houses, farm buildings, power lines, a tractor, and four cars, according to Lysak.
The Nikopol area, which includes the town of Marhanets nearby, is under constant Russian attacks, often resulting in civilian deaths and destruction.
The Russian-occupied Zaporizhzhia Nuclear Power Plant is on the opposite side of the Dnipro River from Nikopol.
Ukraine wants to extradite corrupt officials who fled the country
Justice Minister Denys Maliuska said on national television on Sept. 2 that Ukraine is working with European countries on extraditing corrupt officials who fled the country.
Maliuska explained that the extradition process is complex due to European court systems and Russia's ongoing war against Ukraine.
Many corrupt officials who fled Ukraine have recruited lawyers who argue that it would be "hazardous" to hand them over under such circumstances, Maliuska said.
"Therefore, in most cases, our foreign partners unfortunately refuse extradition for the time being. But we believe this phenomenon, at least concerning top corruptors, is temporary."
According to Maliushka, such extraditions "will not happen on a huge scale" shortly.
Ukrainian officials prioritize extraditing "those who stole the most," and "the middle fish and other characters will follow suit later."
"After we adapt and adjust our system of receiving extradited citizens during the war, the indicators will certainly improve," Maliuska added.
On Sept. 2,  Ukraine's oligarch Ihor Kolomoisky was arrested by Kyiv's Shevchenkivskyi district court, Ukrainian online newspaper Ukrainska Pravda reported. Kolomoisky was charged with fraud and money laundering.