The Russians have struck a civilian facility in the village of Hroza in the Kupiansk district of Kharkiv Oblast.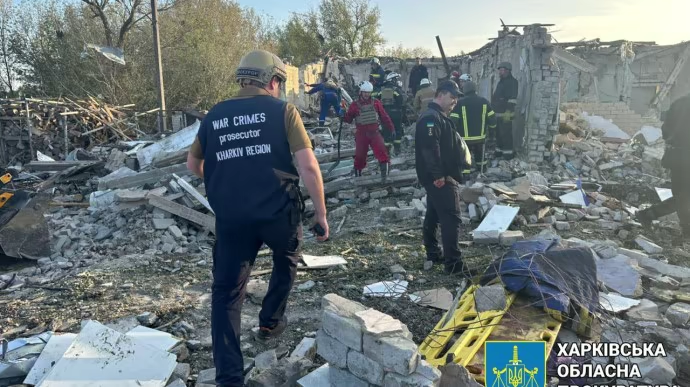 A memorial dinner for a deceased resident was being held in a café in Kharkiv Oblast when the Russians bombed it on Thursday, 5 October. Currently, 50 people are known to have died, including a 6-year-old girl. Another seven people were seriously injured and are currently undergoing surgery.
Ihor Klymenko, Minister of Internal Affairs of Ukraine, said law enforcement officers identified 29 bodies.
In total, 330 people lived in the village of Hroza, Klymenko said. At least one family member in the town was at the memorial dinner.
Klymenko says it has not yet been possible to determine the type of projectile used to carry out the strike, but he suggests that it was either a sufficiently heavy guided air missile or a high-explosive bomb.
According to Klymenko, the hit was so accurate that it is suspected that the location was given to the Russians by a resident.
Putin on nuclear strike on Russia: Enemy will have no chance
Russian President Vladimir Putin has said that a nuclear strike on Russia is unacceptable for anyone, as they would have no chance of survival.
Putin pointed out that Russian military doctrine has two reasons for the possible use of nuclear weapons: "a strike against us and a threat to Russia's existence."
In the doctrine, Putin sees no need to lower the threshold for use: "It is not necessary; there is no reason to."
At the same time, today, the Russian president does not see a situation where something would threaten the existence of the Russian Federation.
Attack on Hroza village: Russians could believe soldiers were in the cafe but they hit civilians
Russian forces struck a cafe in the village of Hroza in Kharkiv Oblast, presumably thinking that Ukrainian soldiers could be there, but there were only civilians, mostly women.
Dmytro Chubenko, spokesperson for the Kharkiv Oblast Prosecutor's Office, reported: "The strike was exact, and a precise and expensive missile was used, which is uncommon in Russia.
Based on the motives for the strike, which are currently unknown, it is possible that someone from the local area indeed guided it. Because the Russians believed that there would be military personnel at the funeral and wake of the fallen soldier. But there were only civilians, primarily women."
Russian forces attacked  Kharkiv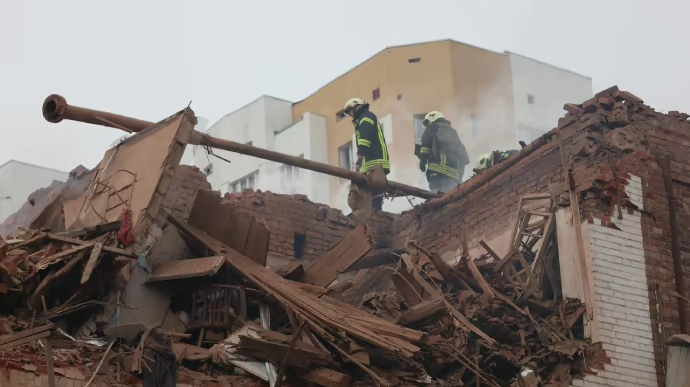 On 6 October, a Russian hit Kharkiv with a missile. A residential building was utterly destroyed.  At the scene, rescue workers found the body of a 68-year-old deceased woman, the grandmother of a dead 10-year-old boy, and his wounded 11-month-old brother.
Now, it is known that 28 people were injured. The work on clearing the rubble continues.