Lithuanian PM: War in Israel will not affect support for Ukraine
Global attention on the war in Israel will not weaken Western support for Ukraine, Lithuanian Prime Minister Ingrida Simonyte said in an interview with Deutsche Welle on Oct. 19.
Russia's war in Ukraine, as well as Israel's war against Hamas, are longstanding problems, Simonyte said, and they require long-term solutions.
Ukraine's Western allies must continue to provide support, including weapons and financial assistance, because it is vital that Russia is defeated, she added.
Simonyte also reiterated her support for Ukraine's integration into both the EU and NATO, although she acknowledged that it requires consensus among the organizations' respective members, which will take time.
Nonetheless, "Ukraine proves every day that it is fighting for the right to join the European Union and NATO."
Ukraine was granted candidate status to the EU in June 2022 and officially applied to join NATO in September 2022.
Lithuania has been a staunch supporter of Ukraine since the beginning of Russia's full-scale invasion and has already provided close to one billion euros in military, financial, humanitarian, and reconstruction support as of June 2023.
Russian air strikes on Kherson Oblast injure 2 people
Russian forces dropped 10 aerial bombs on Beryslav in Kherson Oblats on Oct. 19, injuring two residents, Governor Oleksandr Prokudin reported.
Both the victims, women aged 68 and 55, are receiving medical care, the governor said.
Russia also reportedly launched two guided KAB bombs on Vesele, a village 60 kilometers east of Kherson and just across the Dnipro River from Russian-occupied Nova Kakhovka.
The consequences of the Vesele air strike are being established, Prokudin said.
Russian forces have recently intensified the attacks against Kherson Oblast with guided aerial bombs.
The city of Kherson suffered a particularly heavy bombing on Oct. 15, resulting in partial blackouts.
Russian shelling of Vovchansk in Kharkiv Oblast injures 2 people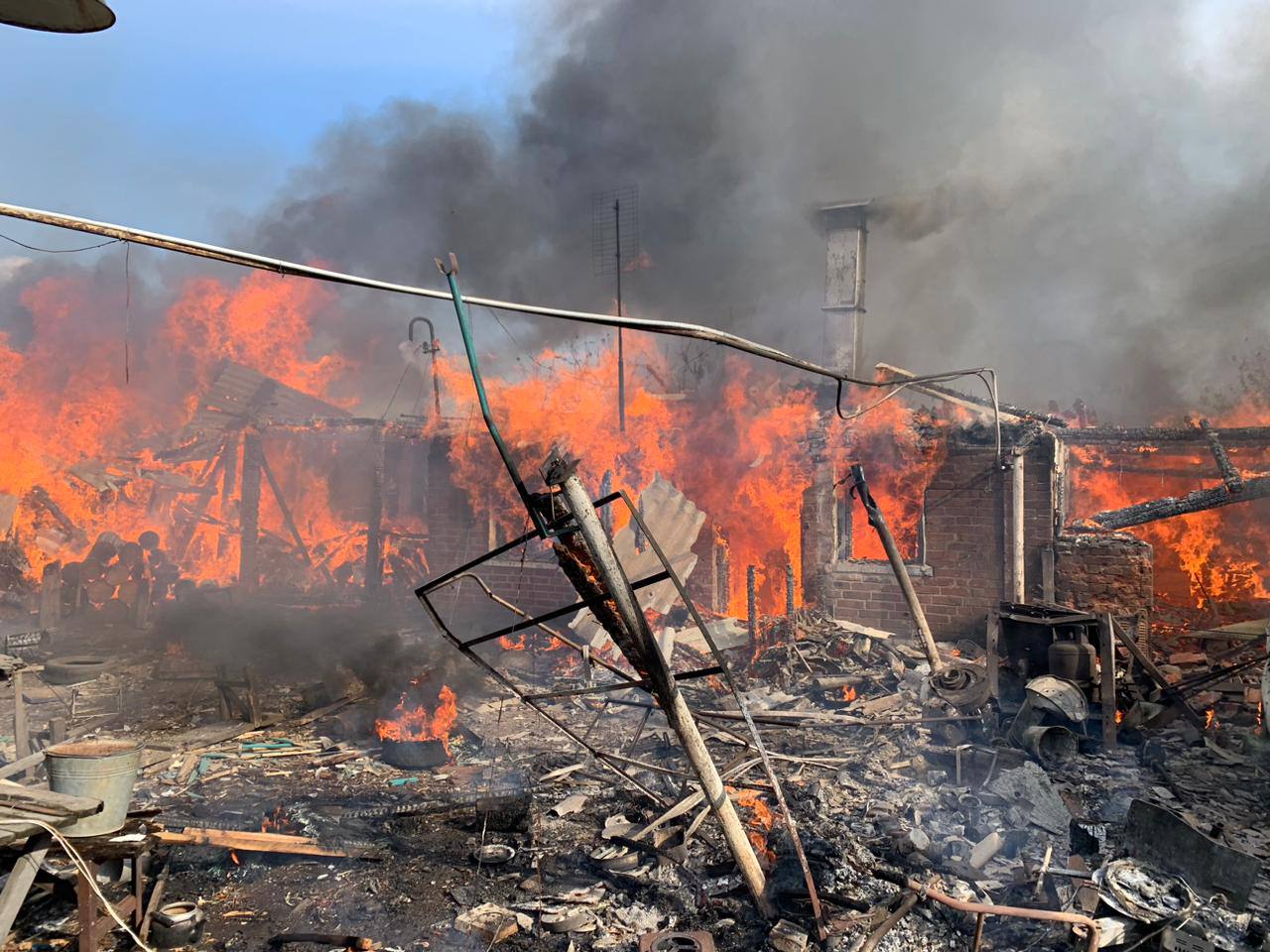 Russian forces carried out an artillery strike against Vovchansk in Kharkiv Oblast on Oct. 19, injuring two men aged 74 and 69, the Kharkiv Oblast Military Administration reported.
The city came under Russian attacks at 12 p.m., resulting in damage to residential and commercial buildings and cars, the regional prosecutor's office said.
The strike started an extensive fire in the yard of one of the houses, which has already been extinguished by emergency services, according to local officials.
Russia also targeted the villages of Pidlyman and Pisky-Radkivski in the Izium district of the same oblast with multiple-launch rocket systems Smerch, damaging several houses, the prosecutors reported.
The town of Vovchansk, with a pre-war population of 18,000, lies roughly 50 kilometers northeast of Kharkiv and only around five kilometers south of the Russian border. The settlement suffered regular strikes by Russian forces.
Russian shelling of Kherson injures 3 people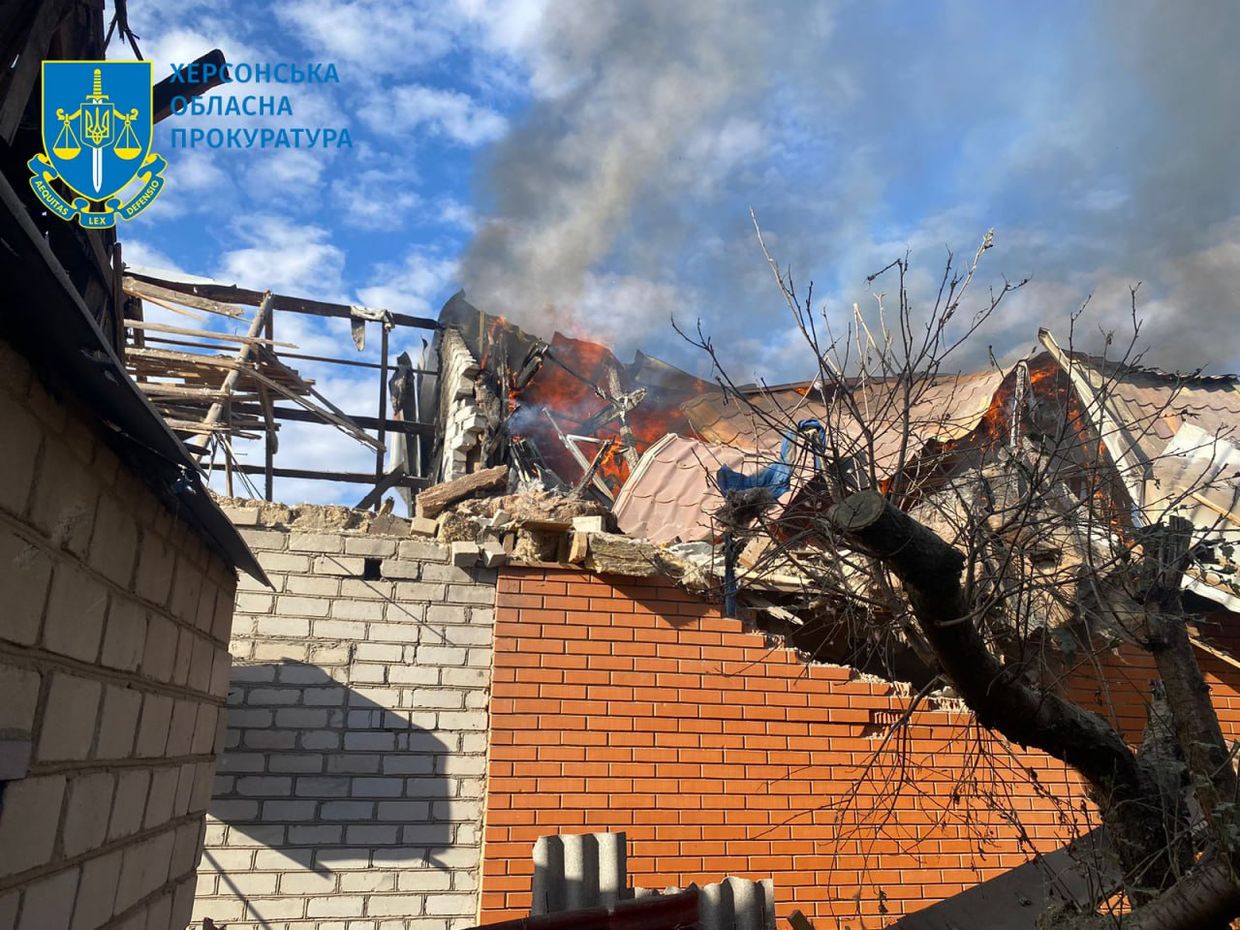 Local officials reported that Russian forces launched an artillery strike against the city of Kherson on Oct. 19, injuring two men and a woman.
The attack was carried out around 9:15 a.m., targeting residential areas in the Dniprovskyi district.
Two men aged 60 and 39 sustained shrapnel wounds, and a 49-year-old woman suffered both shrapnel wounds and a contusion, Governor Oleksandr Prokudin said.
Roman Mrochko, the head of the Kherson City Military Administration, said all the victims were hospitalized. He clarified that the two men are in moderate condition, while the woman's condition is more serious.
According to the Kherson Oblast Prosecutor's Office, several houses were damaged in the attack.
The southern city of Kherson has suffered regular Russian strikes since its liberation in Ukraine's counteroffensive last fall. With a pre-war population of 280,000, the city lies on the right bank of the Dnipro River, not far from the Russian-occupied left-bank part of Kherson Oblast.
Russian governor reported that Russian attacks killed two people and injured four others on Oct. 18
Military reports Russian strikes on east bank of Dnipro near Kherson, implying Ukrainian presence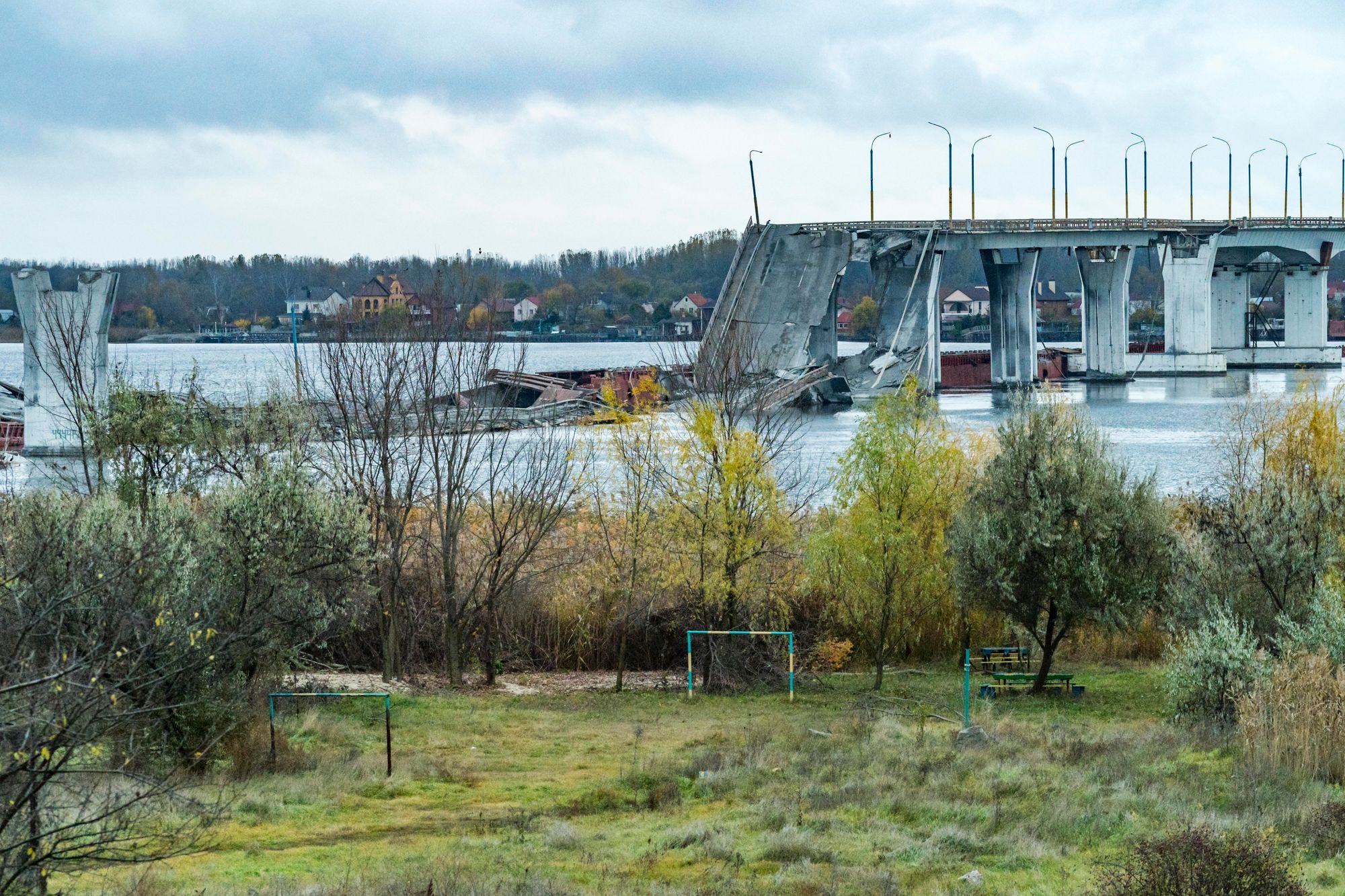 Russia launched air strikes against the village of Pishchanivka on the east bank of the Dnipro River in Kherson Oblast, the General Staff of Ukraine's Armed Forces wrote, implying the presence of Ukrainian forces in the settlement.
The strikes were reported in the General Staff's Oct. 19 and Oct. 18 daily updates, matching reports from Russian Telegram channels that Ukraine had occupied the area.
Earlier, the Institute for the Study of War (ISW) said, citing Russian military blog Rybar and other sources, that Ukrainian forces had carried out an assault across the Dnipro River onto the Russian-held east bank, advancing north of Pishchanivka and into Poima, around four kilometers from the river.
The sources cited by ISW expressed "pronounced concern" about ongoing Ukrainian activity on the east bank of Kherson Oblast, framing these activities as part of a potential more extensive Ukrainian operation.