Ukraine announces evacuation of 275 children from Kharkiv Oblast
Ukrainian authorities have ordered the evacuation of 275 children and their families from 66 settlements in Kharkiv Oblast due to the "difficult security situation." The evacuation will be conducted in several communities within the Kupiansk district and is scheduled to take place over 45 days. Those evacuated will be provided with shelter, humanitarian aid, and necessary support. This decision comes as Russian forces have increased their attacks in the region, posing a significant threat to the safety of the local population, particularly children.
North Korea possibly provided Russia with short-range ballistic missiles
The transfer of weaponry, including short-range ballistic missiles, artillery shells, and other munitions from North Korea to Russia, is a concerning development that could further impact the ongoing conflict in Ukraine. South Korean estimates indicate a substantial increase in the volume of weapons shipments from North Korea to Russia. These weapons could potentially be used in the conflict in Ukraine, potentially increasing the intensity and capabilities of the Russian military forces involved in the war. The situation in Ukraine remains a matter of global concern and geopolitical significance.
Latvia to ban Russian-registered cars, confiscated vehicles to be sent to Ukraine
Latvia's decision to seize and send unregistered Russian vehicles to Ukraine as of mid-February 2023 is a significant move reflecting the country's alignment with European Union (EU) sanctions against Russia. This policy change enforces a stricter stance on vehicles with Russian license plates operating in Latvia and is part of the EU's measures to limit Russian influence and encourage compliance with sanctions. Providing confiscated vehicles to Ukraine is also an act of solidarity with Ukraine during its conflict with Russia, as seen in previous donations of vehicles by Latvia. This move aligns with the broader EU strategy to exert economic and political pressure on Russia while supporting Ukraine in its ongoing challenges.
Russian attacks killed 5, injured 14 over past day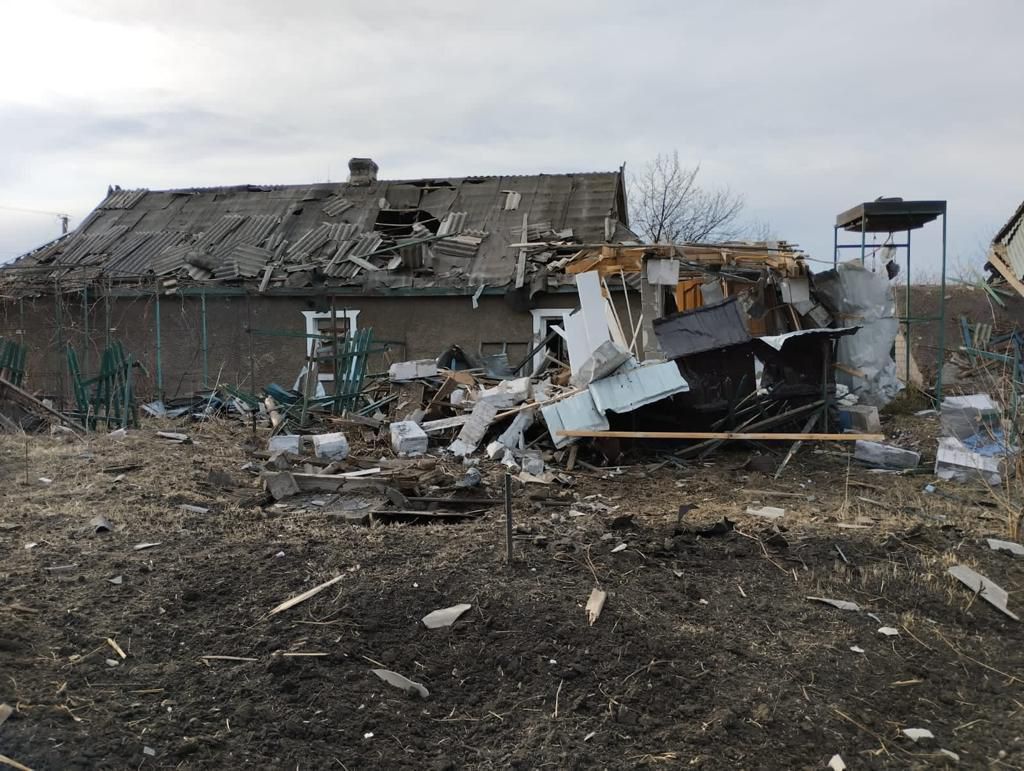 Russian forces carried out attacks against nine of Ukraine's oblasts over the past day, killing at least five people and injuring at least 14, local officials reported early on Nov. 2.
In Dnipropetrovsk Oblast, Russian forces launched drone and artillery strikes against the Nikopol district, killing one person and injuring seven others, Governor Serhii Lysak reported.
Russian attacks against Donetsk Oblast injured one person in Yelyzavetivka and another in Maksymilianivka, according to the Donetsk Oblast Military Administration.
In Kharkiv Oblast, a 61-year-old woman was injured in a Russian rocket strike against the village of Zelenyi Hai in the Izium district, Governor Oleh Syniehubov said.
Russian strikes against Kherson Oblast, targeting mainly the Beryslav and Kherson districts, killed at least three people and injured four others, Governor Oleksandr Prokudin said.
A 52-year-old civilian was killed in a Russian rocket strike against Mahdalynivka in Zaporizhzhia Oblast's Orikhiv district, Governor Yurii Malashko reported.
Chernihiv, Luhansk, Mykolaiv, and Sumy oblasts also came under attack, but local officials reported no casualties.