ISW explains why Putin wrote article about Russia's withdrawal from grain initiative
The Institute for the Study of War (ISW) has said that Vladimir Putin is trying to mitigate the damage caused to Russia's position in Africa and his own reputation after Russia's withdrawal from the grain initiative, attacks on Ukrainian grain and port facilities, and his inability to personally participate in the BRICS Summit due to an arrest warrant issued by the International Criminal Court. For this reason, he published an article on 24 July explaining the Russian withdrawal from the grain initiative.
ISW said that in his article, Putin outlined Russia's goals connected with establishing partner relations with Africa and urged them to continue "traditionally close cooperation on the world stage".
ISW noted that Putin also emphasized the importance of an "uninterrupted food supply" for the "maintenance of the political stability of African states", accusing the collective West of using the grain initiative for their own financial benefits.
"Putin's article follows Russia's withdrawal from the grain deal and attacks that have destroyed tens of thousands of tons of Ukrainian grain and Ukrainian facilities essential to transporting the grain to areas of Africa that rely heavily on Ukrainian grain.
Putin is also likely attempting to mitigate the opportunity cost and embarrassment of his inability to personally attend the BRICS Summit in South Africa due to the ICC arrest warrant," reported ISW.
Russians switch ZNPP unit into hot shutdown mode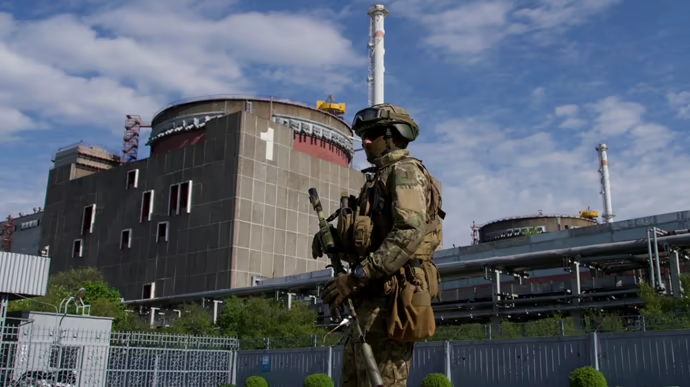 Russian occupiers at the Zaporizhzhia NPP have put the plant's power unit into a hot shutdown state, which creates risks to nuclear and radiation safety.
Energoatom (the national nuclear energy company) reported: "On 24 July, power unit No. 4 was put into a hot shutdown state by order of the illegitimate management at the temporarily occupied Zaporizhzhia nuclear power plant.
Such actions are a gross violation of the license requirements for the operation of this nuclear installation. Currently, power unit No. 4 of the ZNPP must be operated exclusively in a cold shutdown mode."
Earlier, the State Nuclear Regulatory Inspectorate explained that switching the power unit to a hot shutdown mode would create new significant risks for nuclear and radiation safety.
In particular, such risks are caused by the long-term downtime of power unit No. 4 equipment, the lack of proper routine maintenance and repair of equipment important for safety, and the insufficient number of qualified personnel at the ZNPP.
Kyiv authorities report shooting down all Russian drones in latest overnight attack
Russia attacked Kyiv with Iranian-made Shahed drones overnight on July 25 in its sixth drone attack on the capital this month, the Kyiv City Military Administration said on Telegram, adding that air defenses had shot down all incoming drones.
"All air targets were detected and destroyed on the approach to Kyiv promptly by air defense forces," said the administration's head Serhii Popko.
No casualties or damage have been reported due to the attack at the time of publication. However, according to Popko, exact details on any consequences of the overnight attack are still being determined.
It is unclear how many drones Russia launched at Kyiv in this latest attack.
Air raid alerts were activated at around 2 a.m. in most of Ukraine's central and eastern oblasts and lasted for around three hours.
Russia feels 'less politically constrained' to strike Odesa, ports following end of grain deal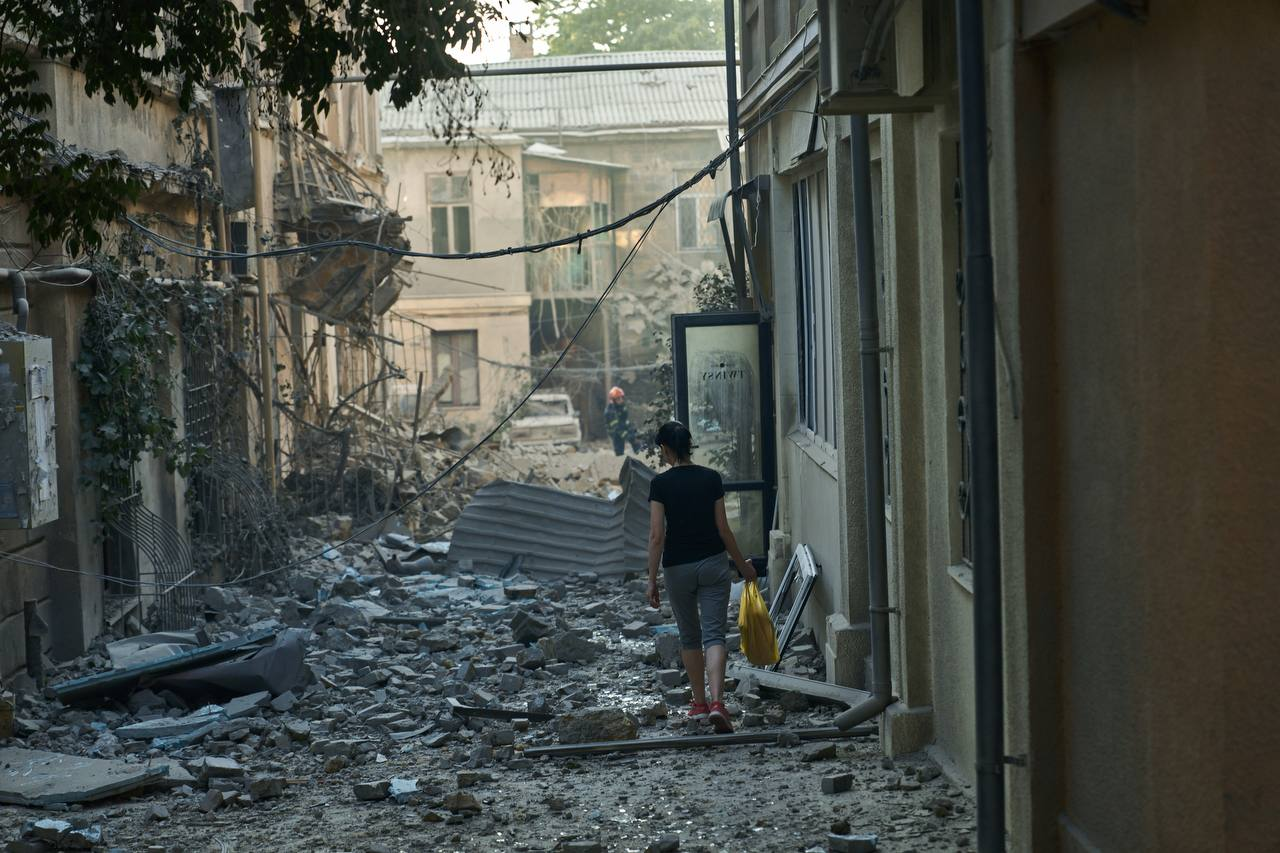 Russia has shown less restraint in striking Odesa and areas in Ukraine's south since the Black Sea Grain Deal collapse, the U.K. Defense Ministry said in its July 25 intelligence update.
"Between August 2022 and June 2023, when the Black Sea Grain Initiative was still in force, Russia generally refrained from striking civilian infrastructure in the southern ports," the update read.
"Since Russia failed to renew the deal, the Kremlin likely feels less politically constrained and is attempting to strike targets in Odesa because it believes Ukraine is storing military assets in these areas."
The ministry notes that these attacks have featured an "unusual number" of missiles that are designed to destroy aircraft carriers.
Moscow announced that it would not extend the grain deal on July 17. Since July 18, Odesa and the other ports along the coast of the Black Sea have been repeatedly attacked by Russia.
On July 19, Ukrainian Agriculture Minister Mykola Solskyi reported that Russian attacks had destroyed 60,000 tons of grain in Chornomorsk.
The Russian Defense Ministry claimed on July 23 that the strike that damaged numerous buildings in Odesa's historic center, including a cathedral, had targeted "facilities where terrorist acts against Russia were being prepared." The Ukrainian authorities reported that 19 missiles were used in the attack.
On July 24, Russia used attack drones to strike port infrastructure on the Danube, destroying a hangar for storing grain. The attack occurred in the far southwest of Ukraine, just 200 meters from the border with Romania, a NATO member state.
President Volodymyr Zelensky spoke with U.K. Prime Minister Rishi Sunak on July 25 about the destruction of Odesa and Ukrainian port infrastructure.
Zelensky said he brought up Ukraine's need for air defense to protect these sites and that the two leaders discussed further defense cooperation between Ukraine and the U.K.
The U.K. intelligence update added that Russia's missile strike campaign against Ukraine "has been characterized by poor intelligence and a dysfunctional targeting process" since the start of the war.