1 dead, 2 injured in Russian strike against Kharkiv Oblast
Russian strikes against Kharkiv Oblast on Aug. 10 killed one resident and injured two more, regional governor Oleh Syniehubov reported.
Russian forces hit a residential building in the village of Podoly in the Kupiansk district. One woman was killed, and one man suffered injuries, the governor said.
Russia also targeted the village of Vovchanski Khutory in the Chuhuiv district. A 73-year-old man was injured and received medical care at the spot, Syniehubov reported.
Earlier on Aug. 10, local authorities started an evacuation of civilians from 37 settlements in the Kupiansk district.
"The enemy has significantly increased the shelling of settlements close to the front line and continues to terrorize the civilian population, including conducting airstrikes," Syniehubov said.
"Under such conditions, the risks to the life and health of civilians have increased significantly."
Russia has been concentrating its forces around Kupiansk in Kharkiv Oblast since mid-July, trying to regain the positions lost during the Ukrainian surprise counteroffensive last autumn.
Russian strikes against Toretsk, Donetsk Oblast injures 6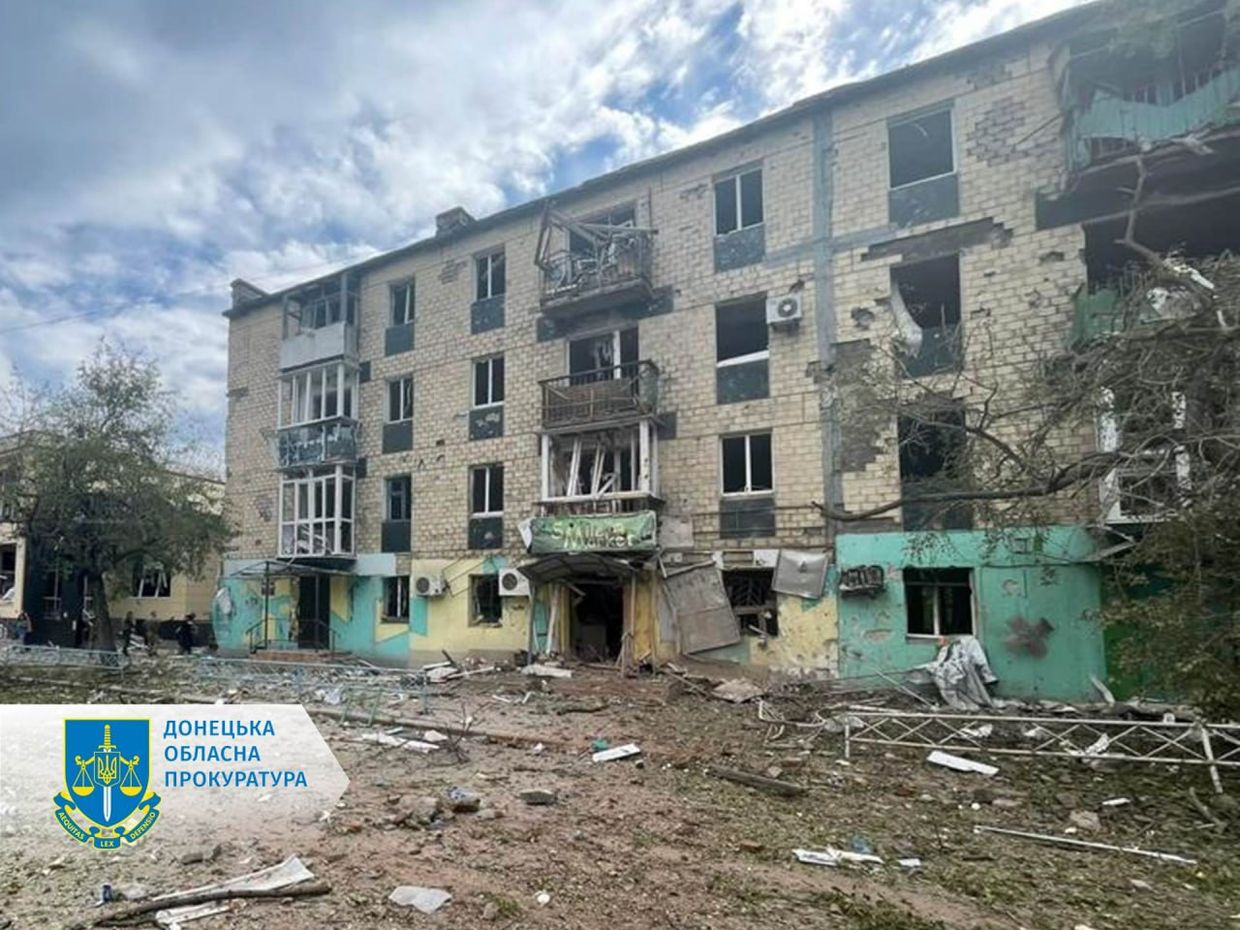 Russian strikes against Toretsk in Donetsk Oblast on Aug. 10 injured at least six people, the Donetsk Oblast Prosecutor's Office reported.
"On Aug. 10, the occupants struck the town of Toretsk, possibly with mortars and three aerial bombs," the prosecutors wrote on Telegram.
"At 10:40 a.m., a 47-year-old man riding a bicycle on the street was injured as a result of the explosion."
The city came under another attack an hour later. This time, the report said a 59-year-old man was injured on the street by projectile fragments.
Yet another strike at 2:15 injured four women aged 53 to 73. According to the prosecutors, two of them suffered injuries at home, and two others were wounded while in the town's center.
The report said Russian attacks against Toretsk damaged two administrative buildings, several residential and commercial buildings, and two cars.
Throughout Aug. 9, Russian forces killed three civilians and injured 10 more in Donetsk Oblast, Governor Pavlo Kyrylenko reported.
Ukraine announces 'temporary corridor' for civilian ships in Black Sea
Ukraine's Naval Forces announced on Aug. 10 new temporary routes for civilian vessels moving to or from the Black Sea ports amid a Russia-declared blockade.
The corridor will initially be used to exit civilian ships stuck in the Ukrainian ports of Chornomorsk, Odesa, and Pivdenny since the beginning of Russia's full-scale invasion.
However, the navy said that the military threat from Russia and mine risks remain along all the routes, adding that only vessels whose owners or captains officially confirm their readiness to sail under such conditions will be allowed to pass through.
According to the statement, Ukraine already proposed these routes to the International Maritime Organization, which recognized Ukraine's right to free commercial navigation, guaranteed by international maritime law.
"The corridor will be very transparent, we will put cameras on the ships, and there will be a broadcast to show that this is purely a humanitarian mission and has no military purpose," Oleh Chalyk, a spokesperson for Ukraine's navy, told Reuters.
The navy didn't clarify whether the new routes had been agreed with Moscow.
On July 19, the Russian Defense Ministry said that all vessels sailing to Ukrainian ports would be considered "potential carriers of military cargo" and, therefore, legitimate targets.
This policy went into effect after Moscow's one-sided termination of the Black Sea Grain Initiative, allowing Ukraine to continue exporting its grain during the full-scale war.
However, according to the Institute for the Study of War's July 26 report, Russia's chances of implementing a Black Sea blockade are slim as this would entail Russian forces firing on any ships attempting to reach Ukraine. This move risks direct military conflict with NATO countries.
Russia uses Iskander missiles to attack Zaporizhzhia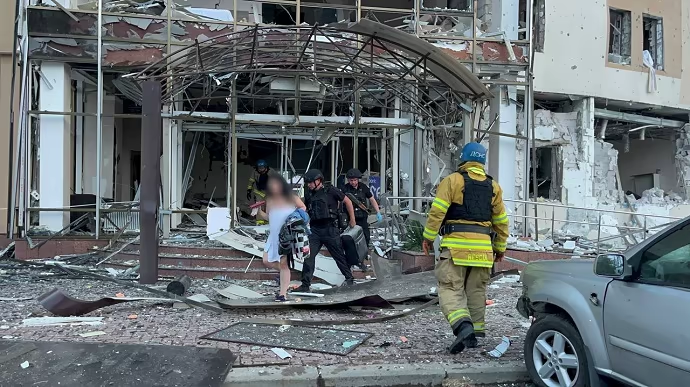 Russian forces struck civilian buildings in the city of Zaporizhzhia on 10 August. Local officials said that one civilian was killed and 16 sustained injuries.
Later it was reported that Russia deployed an Iskander-K missile to attack civilian infrastructure.