Russia's Investigative Committee officially confirmed the death of Wagner Group's leaders Yevgeny Prigozhin and Dmitry Utkin following a DNA test of their bodies, Russian state-owned news agency RIA Novosti reported on Aug. 27.

Prigozhin and Utkin were among the passengers of a private jet that crashed over Tver Oblast on Aug. 23. All 10 people aboard the plane perished.
The cause of the crash remains unclear. Ukrainian President Volodymyr Zelensky told reporters on Aug. 24 that Ukraine did not orchestrate the crash, but added that "everyone understands" who is behind it.
The likely cause was a bomb onboard or "some other form of sabotage," according to unnamed U.S. officials cited by the Wall Street Journal on Aug. 24.

Moscow did not acknowledge shooting down the plane.
On Aug. 24, Russian President Vladimir Putin confirmed Prigoshin's death, saying that "he made mistakes." Prigozhin, the founder of the Wagner Group mercenary company, took the lead in Russia's assault on Bakhmut.

But after a prolonged spat with Russia's Defense Ministry, Prigozhin ordered his troops to seize government buildings in Russia's Rostov and race towards Moscow before eventually calling off the mutiny.
Following an undisclosed deal allegedly brokered by Belarusian dictator Alexander Lukashenko, the warlord was allowed to walk free and has recently released a video claiming to be in Africa.

The Institute for the Study of War reported that Putin is trying to dissolve the unit while Prigozhin was fighting to keep it alive.
A New Ukrainian-made missile used to strike Crimea
The Aug. 23 strike on an a Russian anti-aircraft system in Crimea used a "new, completely modern" Ukrainian missile, Oleksiy Danilov, secretary of the National Security and Defense Council, said on Aug. 26.
Danilov was speaking to Ukrainske Radio about the attack on the missile defense system in Olenivka on the northwestern tip of Russian-occupied Crimea.
The Ukrainian-made missile worked "flawlessly," he said.
The blast wiped out a Russian S-400 air defense system. According to Ukrainian intelligence, the entire system and all missiles and personnel were destroyed.
The S-400 anti-aircraft system could strike targets in air, on land, and at sea, and could hit aerial targets up to 250 miles away.
The day after the strike, Ukrainian forces landed in Maiak, five kilometers from Olenivka. They raised the Ukrainian flag as part of a join operation between the Navy and intelligence units.
A radar base and radio engineering troop base for the Russian Aerospace Forces, the air and space branch of the Russian military, are located near Maiak.
Intelligence spokesperson Andriy Yusov told Ukrainian media that he could not release detailed information on the Aug. 24 operation but that it "had the characteristics of a raid."
An intelligence source later confirmed to Ukrainska Pravda that this was part of a "set of measures" of the same long-term operation as the strike on Olenivka.
Ukrainian forces have launched several successful strikes against key targets in Crimea this summer, including an attack on the Crimean Bridge.
Russia attacked Kyiv Oblast with missiles in morning, wounding 2 civilians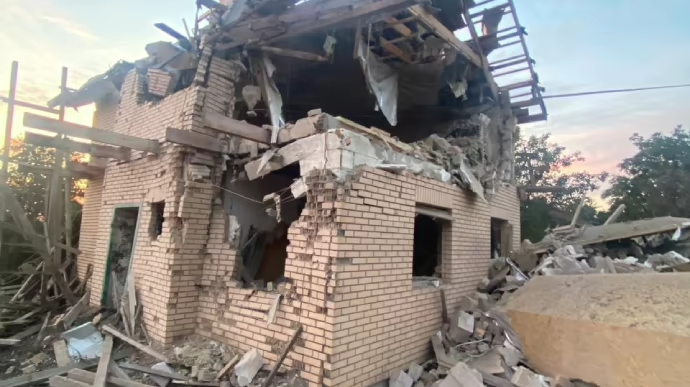 Russia's Armed Forces carried out a missile attack on Kyiv Oblast in the morning of 27 August. Early information indicates two civilians were wounded.
Ten private residential buildings were damaged in one of Kyiv Oblast's districts due to the falling debris of downed cruise missiles.
One house was significantly damaged, and the others have broken windows, doors, roofs, and damaged facades. Two cars and a garage for storing agricultural machinery were damaged.
Three pilots who died in mid-air collision identified by name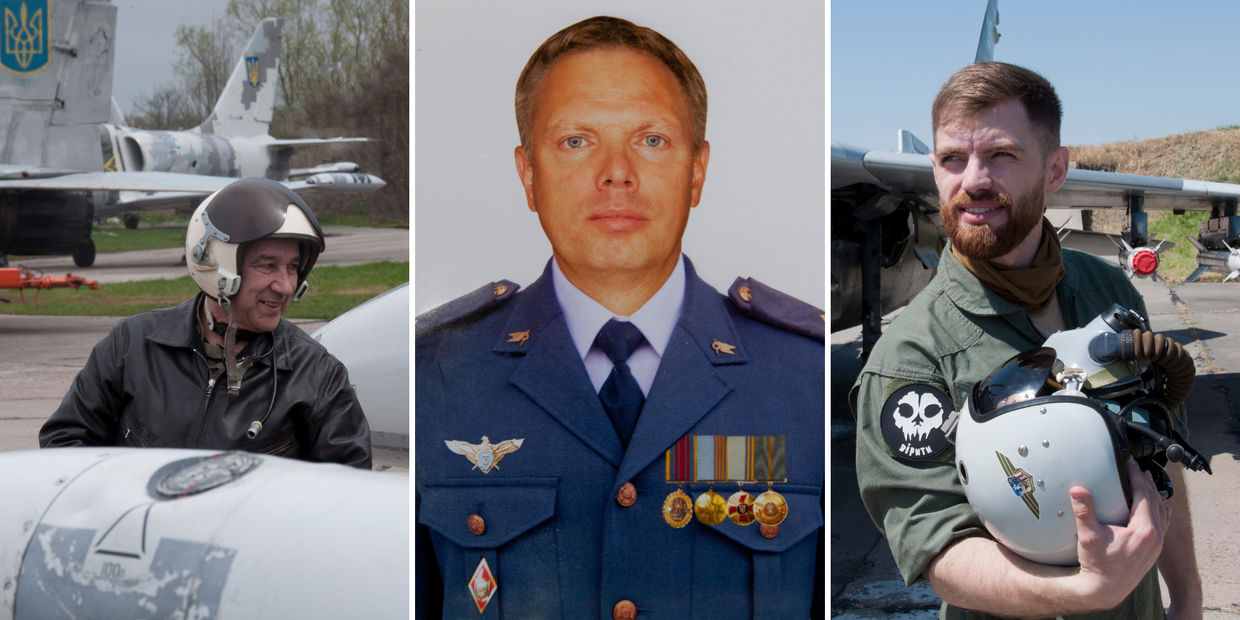 Three Ukrainian pilots were killed on Aug. 25 when their planes collided in the sky, the Air Force confirmed on Aug. 26.
Among the dead is a well-known pilot from the 40th Tactical Aviation Brigade, who had the call sign Juice.
The pilot had over 14,000 followers on Twitter and frequently used his platform to advocate for providing F-16s to Ukraine. The crash involved two L-39 training jets that were flying above Zhytomyr Oblast.
"This is a painful and irreparable loss for all of us," the Air Force said in a statement and expressed condolences to the pilots' families.
he names of all three pilots killed in a mid-air collision over Zhytomyr Oblast were released by the Vasylkiv Tactical Aviation Brigade on Aug. 27.
They were Captain Andrii Pilshchykov, also known as "Juice," Major Viacheslav Minka, and Major Serhii Prokazin.
Juice, of the 40th Tactical Aviation Brigade, was the best-known aviator of the three. He had over 500 flight hours and numerous challenging assignments under his belt. He has been decorated multiple times.

He was active online, having over 14,000 followers on Twitter. He used his high profile to persuade Western allies to send F-16 fighters to Ukraine.
Minka was a Kyiv Oblast resident who returned to aviation in 2015 due to Russia's invasion. He had over 200 flight hours and conducted a great deal of training.
Prokazin lived in Poltava Oblast and had over 100 operational flight hours. According to the brigade, he will be remembered for his smile and the ability to help with difficult situations.

The State Bureau of Investigations said it started a probe into the accident. The bureau will investigate "the technical condition of the aircraft, compliance with the rules of preparation for flights," and the black boxes of the jets.
Nearly 100 Leopard 1 tanks stored in the open as Switzerland rejects transfer to Ukraine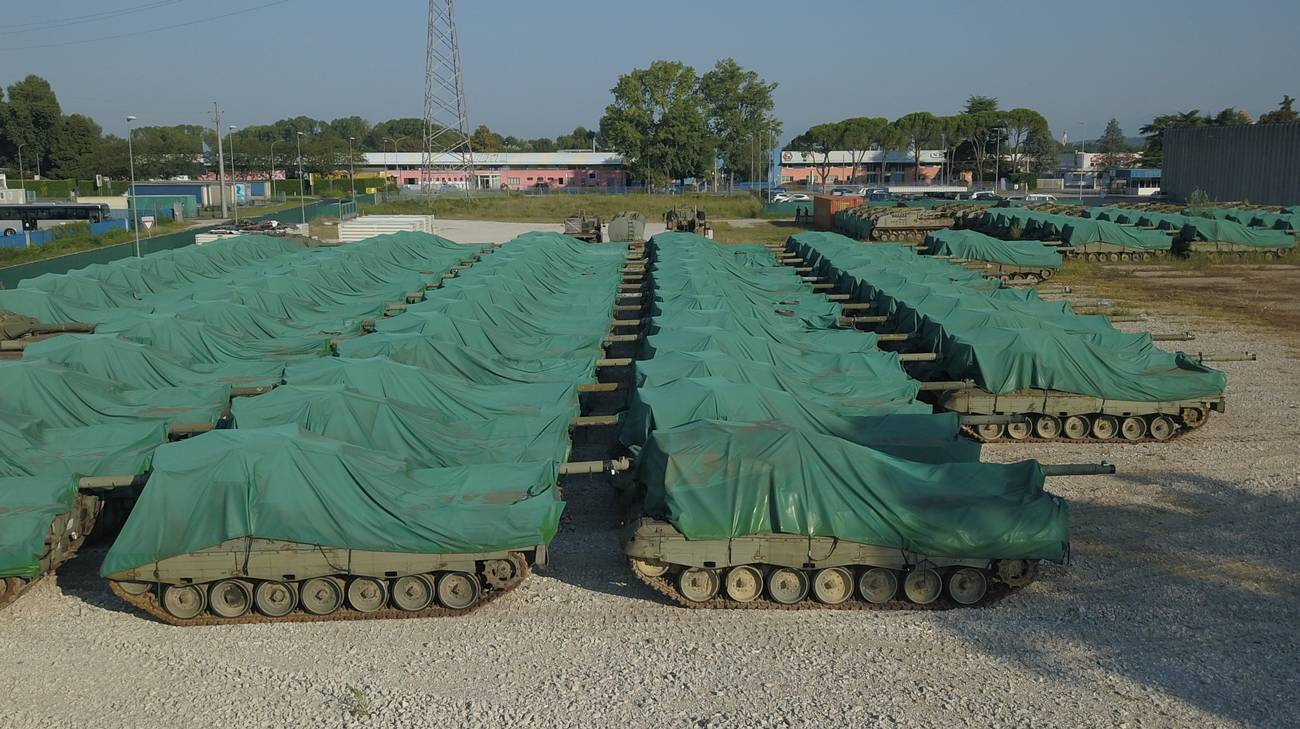 Almost 100 Swiss-made Leopard 1 tanks are being stored in the open in Italy following Switzerland's refusal to allow their transfer to Ukraine, Swiss public broadcasting organization RSI reported on Aug. 26.
The Swiss company that owns the tanks, RUAG, wanted to sell the tanks to Germany for Ukraine, but the Swiss government blocked the sale.
Earlier this summer, European Pravda reported that 96 non-operational Leopard 1 tanks that were designated to be sent to Germany to be modernized and delivered to Ukraine were blocked by Switzerland over the country's neutrality policy. As evidenced by the RSI photos, the tanks remain in Italy.
In an address to Switzerland's parliament on June 15, President Volodymyr Zelensky brought up the ongoing debate in the Swiss parliament on the re-export of the Swiss weapons arsenal, reminding Ukraine's own need for military aid.
According to RSI, several countries, including Germany, the Netherlands, and Denmark, planned to purchase these tanks from RUAG and deliver them to Ukraine. A contract obtained by RSI revealed that RUAG planned to sell them to Rheinmetall, but the Swiss government rejected the agreement.