Putin confirms death of Wagner leader Prigozhin
Russian dictator Vladimir Putin has confirmed the death of Wagner Group founder Yevgeny Prigozhin on Aug. 24. The mercenary group leader was presumed dead in an Aug. 23 private jet crash.
"He made mistakes," said Putin, but he "got the results he wanted both for himself and for the common cause."
Putin also noted that he had known Prigozhin for a long time, expressing condolences.
Prigozhin was listed as one of the passengers of the aircraft, but it not initially confirmed whether he had been onboard. Russian media reported earlier on Aug. 24 that all 10 bodies found in the crash have been taken for examination.
The cause of the crash remains unclear. Ukrainian President Volodymyr Zelensky told reporters on Aug. 24 that Ukraine did not orchestrate the crash, but added that "everyone understands" who is behind it.
The likely cause was a bomb onboard or "some other form of sabotage," according to unnamed U.S. officials cited by the Wall Street Journal on Aug. 24.
Though the officials stressed that their assessments are not yet complete, the plane did not appear to have been shot down by an air defense missile, the article wrote.
The leader of the mercenary group had launched a short-lived rebellion against the Kremlin in late June. He captured the city of Rostov and marched toward Moscow before abruptly ending the insurrection.
Following an undisclosed deal allegedly brokered by Belarusian dictator Alexander Lukashenko, the warlord was allowed to walk free and has recently released a video claiming to be in Africa.
The Wagner Group became infamous in 2022 for bringing tens of thousands of convicts from Russia's prisons into its ranks to fight in Ukraine, including those convicted of rape and murder, and used them as a highly effective but expendable assault force.
Zelensky: 'We will not let go of our independence'
Ukraine will not allow its independence to be torn apart, President Volodymyr Zelensky said in a speech in Kyiv on Aug. 24, marking 32 years of Ukrainian statehood.
While there have been many attempts throughout history to divide the country, Zelensky said, there has not been a single day since the start of the full-scale invasion that Ukraine lacked unity.
Ukrainians know what they are capable of, while also remembering what their ancestors went through, he added.
Zelensky highlighted that while the majority of the world stands with Ukraine, it is important that Ukraine is able to defend itself.
This defense has a wider impact, he said. Thanks to Ukraine's soldiers, "our country already guarantees common European security."
Zelensky also thanked leaders who understood that without Ukraine, the building of a European community would "be an unfinished construction project."
A number of European leaders were in attendance in Kyiv, including Lithuanian President Gitanas Nausėda and Portuguese President Marcelo Rebelo de Sousa. The Prime Minister of Norway, Jonas Gahr Stoere, and the Chairman of the Presidency of Bosnia and Herzegovina Zeljko Komsic.
Ukrainian officials, the prime minister, members of the armed forces and security services, and members of the diplomatic corps were also present.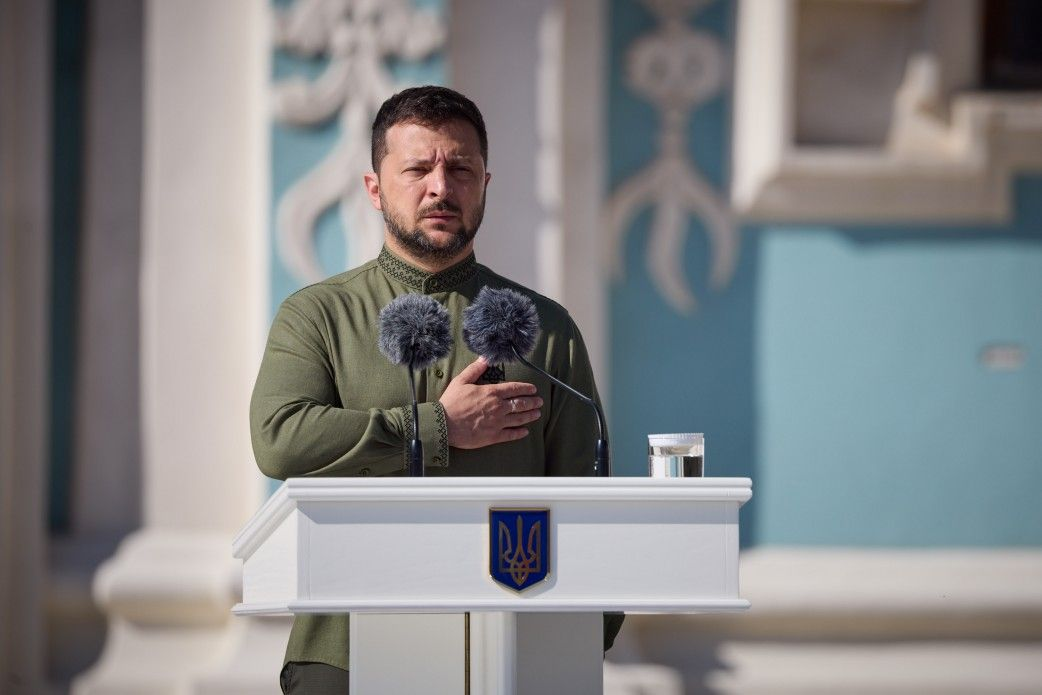 Zelensky held a moment of silence in memory of those who died fighting for Ukraine's independence throughout history. After the speech, he presented medals to military personnel and posthumous awards to the families of those killed.
Before the event at St. Sophia's Square, the president and First Lady Olena Zelenska laid flowers at the Wall of Remembrance to honor the memory of fallen Ukrainian defenders.
On the morning of Aug. 24, Zelensky released a video address, in which he thanked Ukrainians across society for their sacrifices and actions during the war.
"In a big war, there are no small deeds. No unnecessary ones. No unimportant ones," he said.
Russian strike against Kherson injured 3, including child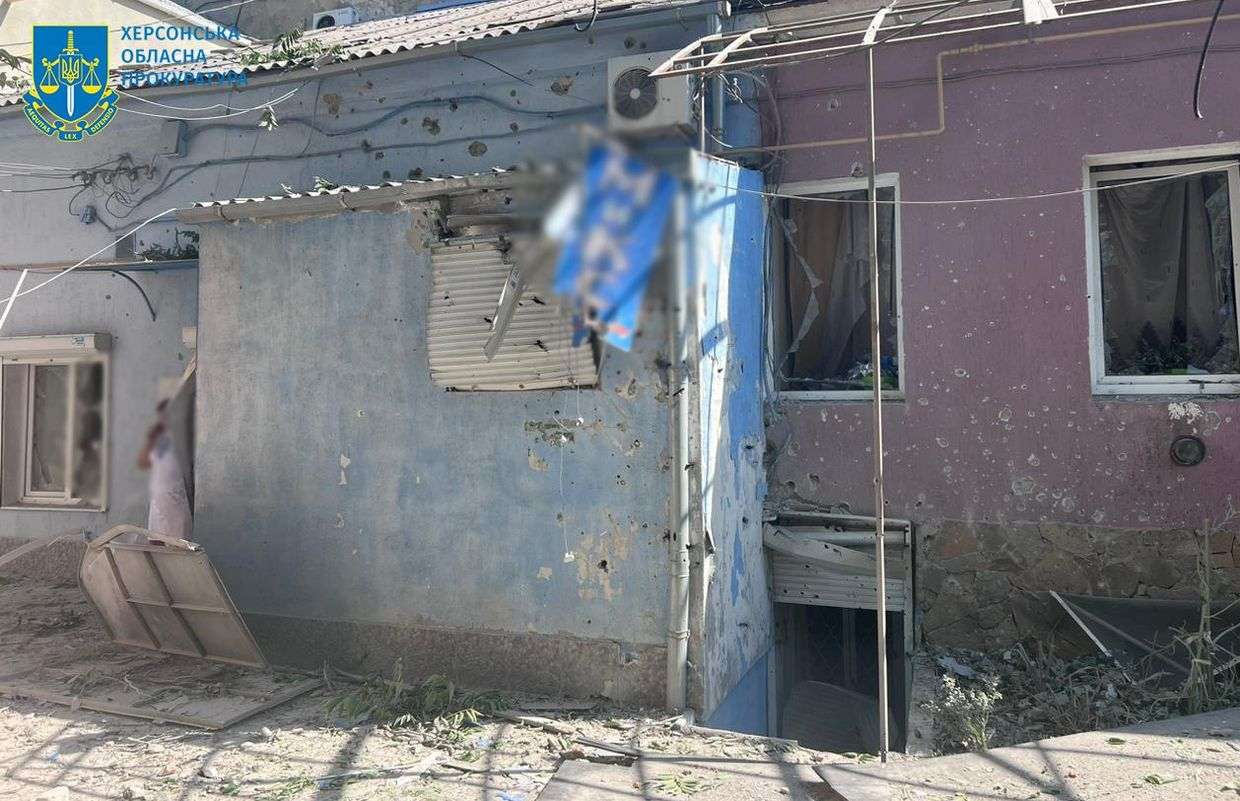 Russian forces launched a strike against the center of Kherson on Aug. 24, injuring at least three people, including a seven-year-old girl, local officials reported.
According to the Kherson Oblast Prosecutor's Office, Russia carried out the attack at around 11 a.m., hitting the roof of a residential house.
The girl who was among the three injured sustained wounds to her back, arm, and leg. She has been hospitalized and is in moderate condition, Governor Oleksandr Prokudin reported.
The information on the total tally of the victims is being clarified, the governor added.
The southern city of Kherson has been a regular target of Russian attacks since its liberation in November 2022.  Russian troops continue to hold positions on the left bank of the Dnipro River that divides Kherson Oblast.
Overnight and during the past day, seven residents of Kherson Oblast have been injured in Russian strikes, the governor wrote on his Telegram channel.