Russian forces struck center of Chernihiv with missile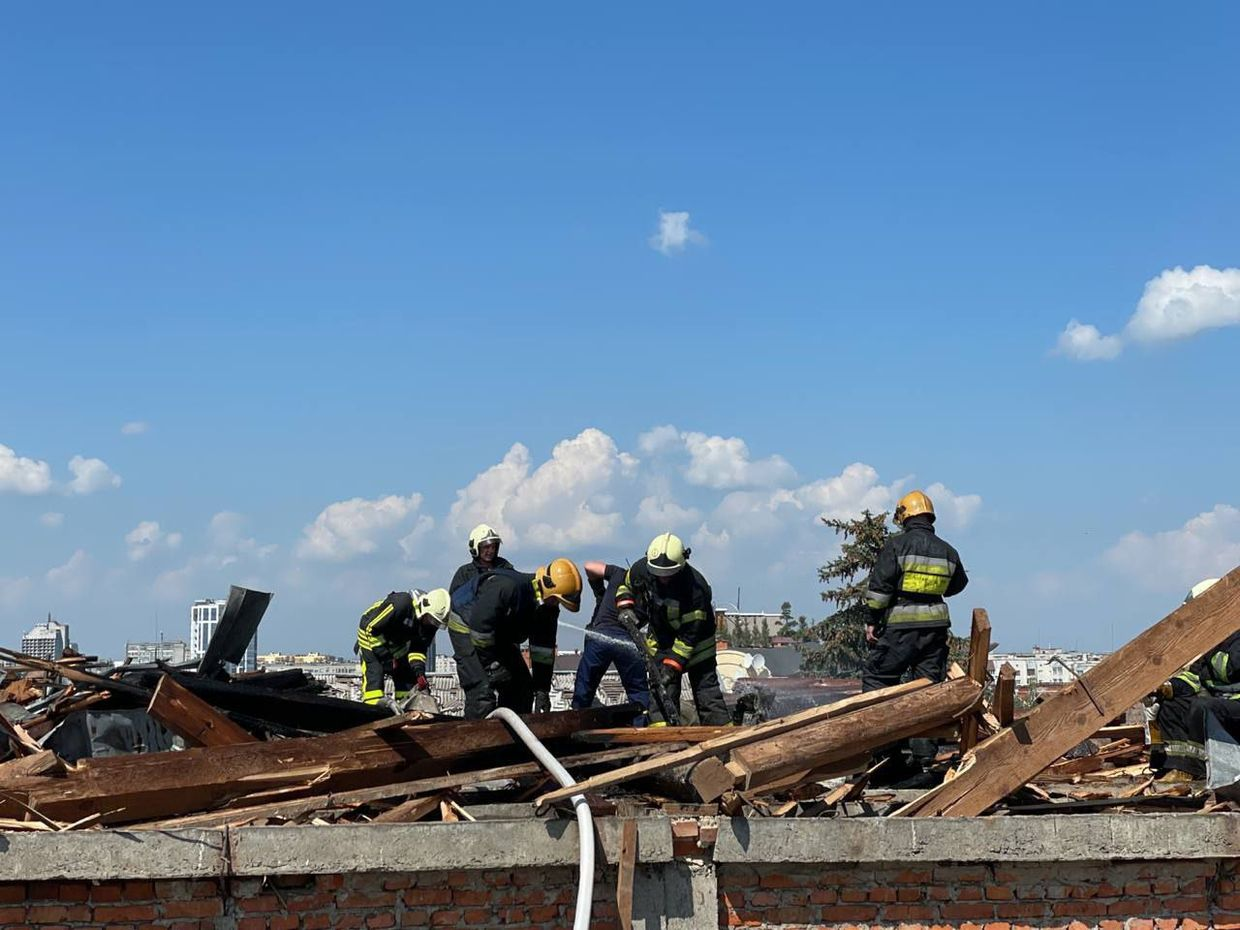 Seven civilians were killed and 129 people, including 15 children and 15 police officers injured as Russian forces targeted the city center of Chernihiv in northern Ukraine on the morning of Aug. 19, according to Ukraine's Interior Ministry.
Chernihiv Oblast Governor Viacheslav Chaus reported the attack at 11:41 a.m. local time, saying that a ballistic missile was likely used.
"Here's what it means to be neighbors with a terrorist state, here's what we are uniting the entire world against," President Volodymyr Zelensky wrote. "A regular Saturday turned into a day of pain and loss caused by Russia."
Chernihiv's center square, polytechnic institute, and theater were impacted by the missile strike, according to Zelensky.
There have been unconfirmed reports in Ukrainian media that the missile targeted the site where Ukrainian drone producers were holding an exhibition. The Kyiv Independent confirmed that an exhibition of drone producers was planned for Aug. 19 in Chernihiv, but the location was kept in secret. The registered visitors were going to receive the address hours before the event.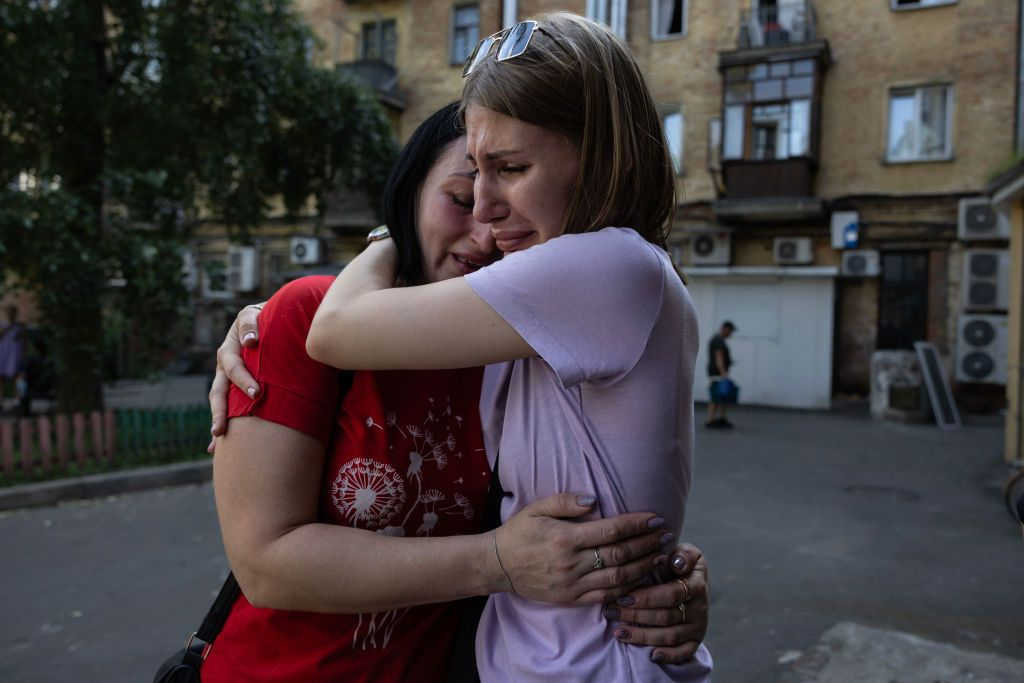 The attack occurred on one of the biggest Eastern Orthodox holidays – the Feast of Transfiguration, known in Ukraine as the Apple Feast of the Savior or Apple Spas.
According to the reports from authorities, some of the people injured in the attack could be going to the nearby church on holiday occasions. One of the photos from the scene shows a body with a traditional church basket next to it.
Russian propagandists confirm they targeted drone manufacturers in Chernihiv
Kremlin-aligned Russian news agency RIA Novosti has stated that the Russian invaders targeted "the gathering of Ukraine's Armed Forces military specialists in combat drones" in Chernihiv.
RIA Novosti's source reported that Russian forces attacked "the gathering of Ukraine's Armed Forces military specialists in combat drones, disguised as the Liuti Ptashky (Angry Birds) festival" in Chernihiv.
RIA Novosti's source also provided an event's "invitation copy."
Propagandists claimed that the event was "specially disguised as a 'drone festival'" as the organizers recommended participants not to wear military uniforms."
At the same time, people were forbidden to bring any weapons to the event.
The organizers also emphasized that the event's attendance was limited and contained sensitive information about Ukraine's defense capabilities (developments were presented).
The organizers also noted that "most of the participants are active military personnel," so they could be filmed or photographed only with their prior verbal consent.
RIA Novosti published a short video showing the moment of the strike at the Music and Drama Theatre, filmed by an unnamed person.