7 killed, 13 injured in one day
in Kherson Oblast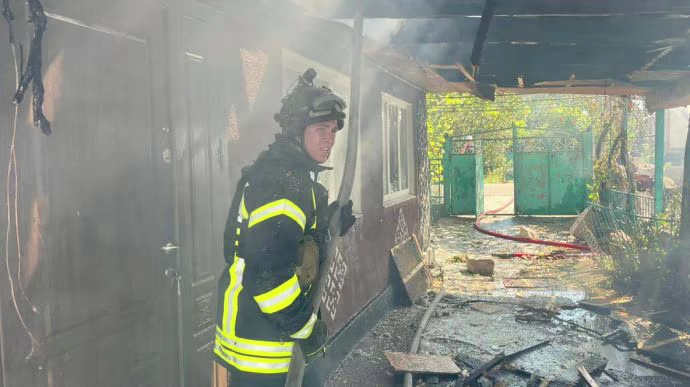 As of 17:00,  August 13, 20 people have been injured as a result of Russia's military aggression in Kherson Oblast today: 7 killed (5 in Shyroka Balka, 2 in Stanislav), 13 wounded (3 in Kherson and Beryslav, 2 in Stanislav and Komyshany, 1 in Veletenske, Zolota Balka and Novokairy)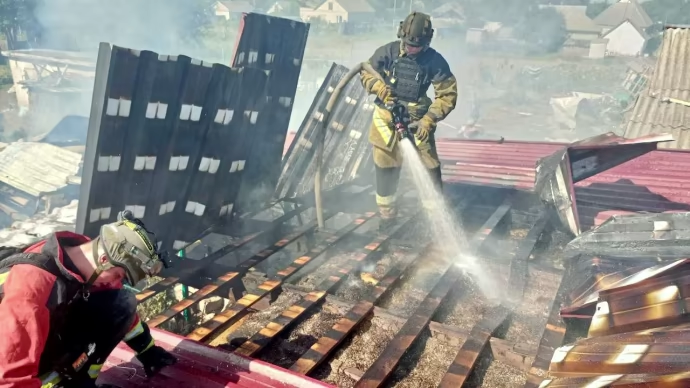 "Sofia was only 23 days old; her brother Artem was 12. Today, they were killed by Russia along with their father and mother. Also, in Shyroka Balka, terrorists ended the life of a 67-year-old local resident. In Stanislav, Christian pastor Mykola Tachyshvili and his fellow villager were killed by an enemy strike," said Interior Minister Ihor Klymenko.
Russians shelled Nikopol district twice at night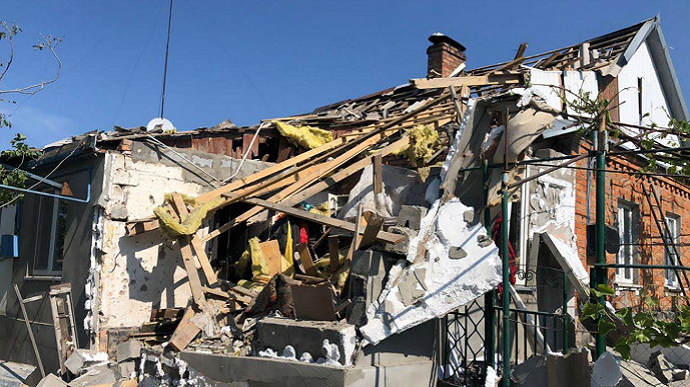 "The aggressor directed heavy artillery at Nikopol district twice overnight. Almost a dozen shells flew over the district center and the Chervonohryhorivka hromada." [A hromada is an administrative unit designating a town, village or several villages and their adjacent territories - ed.]" - Serhii Lysak, Head of Dnipropetrovsk Oblast Military Administration, reported.
Russia begins using domestically-made Shahed UAVs against Ukraine
Russia has begun to produce and use its own version of the Iranian Shahed kamikaze drones for attacks on Ukraine. Analysts from the independent British research group Conflict Armament Research (CAR) have concluded after studying drones downed by the Ukrainian military.
CAR experts examined two drones that were shot down in Ukraine's south.
The report notes that the drones looked like the Iranian Shahed-136s, but experts discovered electronic modules that the Russian Federation uses to build its reconnaissance UAVs.
CAR believes the downed Geran-2 drones were made in the Russian Federation, not Iran. It is noted that the body designs and internal modules in these drones – in particular, those used for navigation – have significant differences from Iranian drones.
The study emphasizes that these drones and the Iranian Shaheds are almost entirely made of components outside the Russian Federation.
Experts have identified about 100 components in more than 30 modules in the downed drones. Their producers were 22 companies from 7 countries, including the Russian Federation.
Most of the components were produced by companies with headquarters in China, Switzerland, and the USA, and 12 members were produced after the beginning of Russia's full-scale invasion of Ukraine, CAR researchers found.
Can the "Wagnerites" return to the war against Ukraine?
In the future, the Wagner Group militants might return to Ukraine if the Kremlin fulfills certain conditions they have.
Ihor Tyshkevich, an Expert in Programs for International and Domestic Policy of the Ukrainian Institute for the Future, expressed such an opinion.
They can return if offered a contract higher than in a private military company. And they will work in those units of the PMC "Wagner" that have not been disbanded which remain. It seems that they are under the wing of the Ministry of Defense of the Russian Federation, but at the same time, they still have ties with Prigozhin. This is also possible, but only for a part (of the "Wagnerites", - ed.)," - Tyshkevich noted.